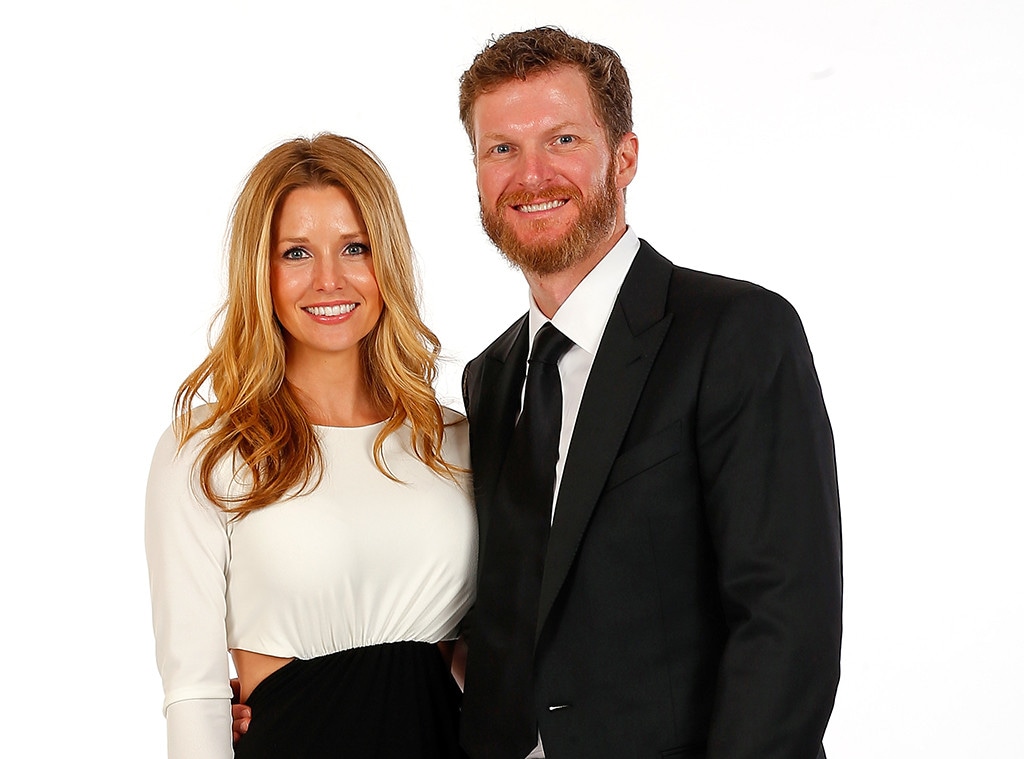 Getty Images
Dale Earnhardt Jr. is about to race into parenthood. 
On Monday, the NASCAR pro announced he and his wife Amy Reimann are expecting their first child together and even revealed the baby's sex. Drumroll please!
"Excited to share the wonderful news that @mrsamyearnhardt and I are expecting our first child. A little girl!!!! We are both thrilled and can't wait to meet her," the excited dad-to-be wrote on social media. He made the big reveal with help from a pair of itty bitty pink Converse sneakers. 
The future father and his wife tied the knot on New Year's Eve at a vineyard in South Carolina owned by fellow racer Richard Childress. With their wedding officially checked off the list, the Earnhardts are now fulfilling one of the driver's biggest dreams. 
"I would love to have kids," Earnhardt Jr. previously told E! News. "I always thought the greatest accomplishment in life was to raise a child aside from getting married in the first place. Everybody tells me it's the greatest thing ever and I take their word for it." Now he's about to experience it firsthand. 
Congratulations to the mom and dad-to-be!