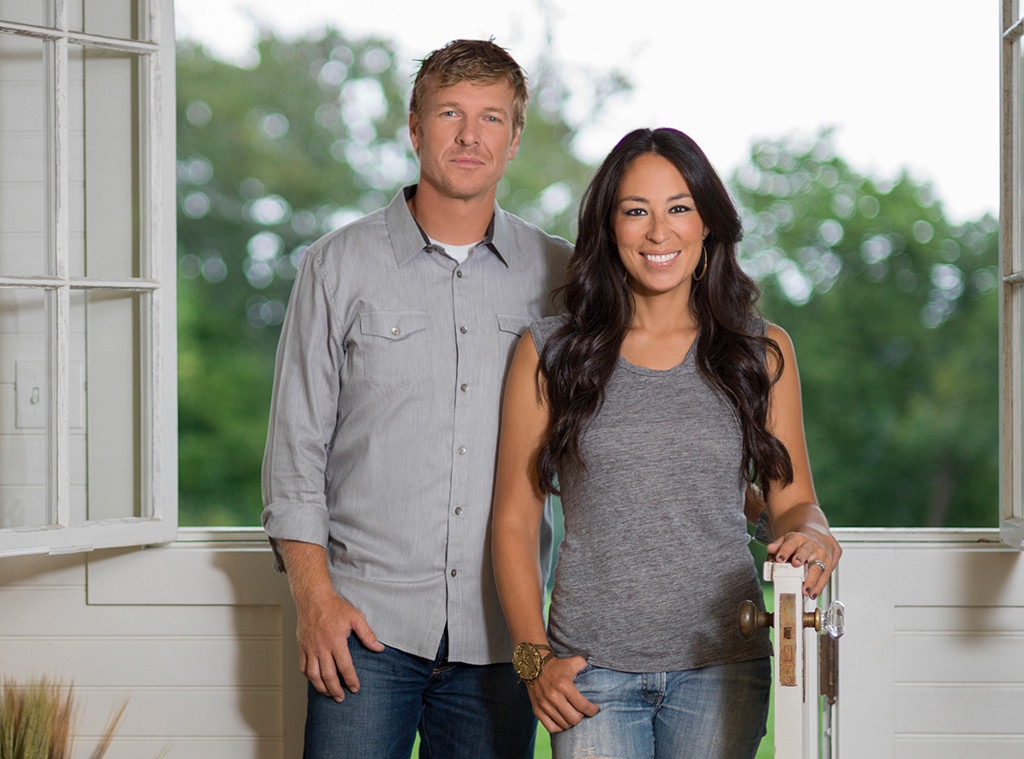 HGTV
In a few short weeks Fixer Upper's fifth season will premiere, marking the beginning of Chip and Joanna Gaines' final episodes. Much has been made of their decision to walk away from the massively successful TV show, from rumors about the strain on their marriage to their recent People cover story further detailing the strain the job took on their schedules and their desire to spend more time with their family. 
Whatever the real reason, and whatever plans they may have for a post-HGTV career, are irrelevant in the current moment. Right now, as they embark on the final season of Fixer Upper, the Gaines family sits on top of a massive home improvement empire that has grown wildly in the last few years.
Their time on HGTV has afforded them not only fame and a very long moment in the spotlight, but also the opportunity to grow their business and expand their company beyond anything it could have been without a television platform.  
The HGTV Paycheck
It's long been known that Fixer Upper was one of the network's strongest properties, but new data released this summer (by the Nielsen corporation) suggests that Chip and Jo, as they're so affectionately known, are some of the most popular people on all of television. It ranked second among all cable television shows (behind only The Walking Dead), bringing an average of over five million viewers. 
Those ratings quickly translated into a big paycheck from the network, as it's rumored they've been pulling in up to $30,000 per episode, plus the fee they get from the families for doing the actual work. They put out 17 episodes last season, so if season five is of a similar length it means they're walking away from upwards of $510,000 in HGTV salary alone. 
Magnolia Market
Long before there was Fixer Upper, there was the Magnolia Market. Joanna started the company more than a decade ago, originally intending it to be a small shop where she sold design accents and gave the occasional advice on how to style a fireplace mantel. The couple closed down the store when they decided to start a family, but opened it back up in 2014 to coincide with the first season of their show. 
In just the first year of (second-time-around) business, Magnolia grew expansively—they hired over 100 employees and began to see daily visitors in the thousands (in addition to the online store that hawks their decorative candles and kitchen containers). Now they've added extra business to the property (like the Silos Baking Company) and earlier this year the place received close to 50,000 visitors for the annual Spring at the Silos celebration alone. 
Merch, Merch, Merch
Sure, everyone who flocks to visit the store in Waco is eager to get their hands on one of those "Demo Day" or "Ship Lap" T-Shirts, but since the success of Fixer Upper the Gaines have also secured several different product lines and collaborations that have expanded their brand's reach and brought in plenty of dough. This winter Joanna launched her own wallpaper line, created in conjunction with York Wallcoverings. 
In 2016 she created Magnolia Homes by Joanna Gaines, a collection of furniture inspired by her now-infamous taste that includes chairs, couches and coffee tables. And this fall they're finally coming to a Target near you—they're launching Hearth & Hand, which will reportedly include over 300 items ranging from home décor, gifts and tabletop accessories. The financials behind the presumably monstrous deal are still undisclosed, but you can bet that the November 5 release date (and the fact that it coincides with the season five premiere) is no accident. 
Read All About It
Taking a page from the former-President-playbook, the Gaines are smartly capitalizing on the end of their television run with some book deals. There have long been rumors that Joanna would be dropping a design book, and late this summer she posted a few teasing Instagrams from the preparation process. Chip, for his part, has a memoir, Capital Gaines: The Smart Things I've Learned From Doing Stupid Stuff, that hits shelves next week.