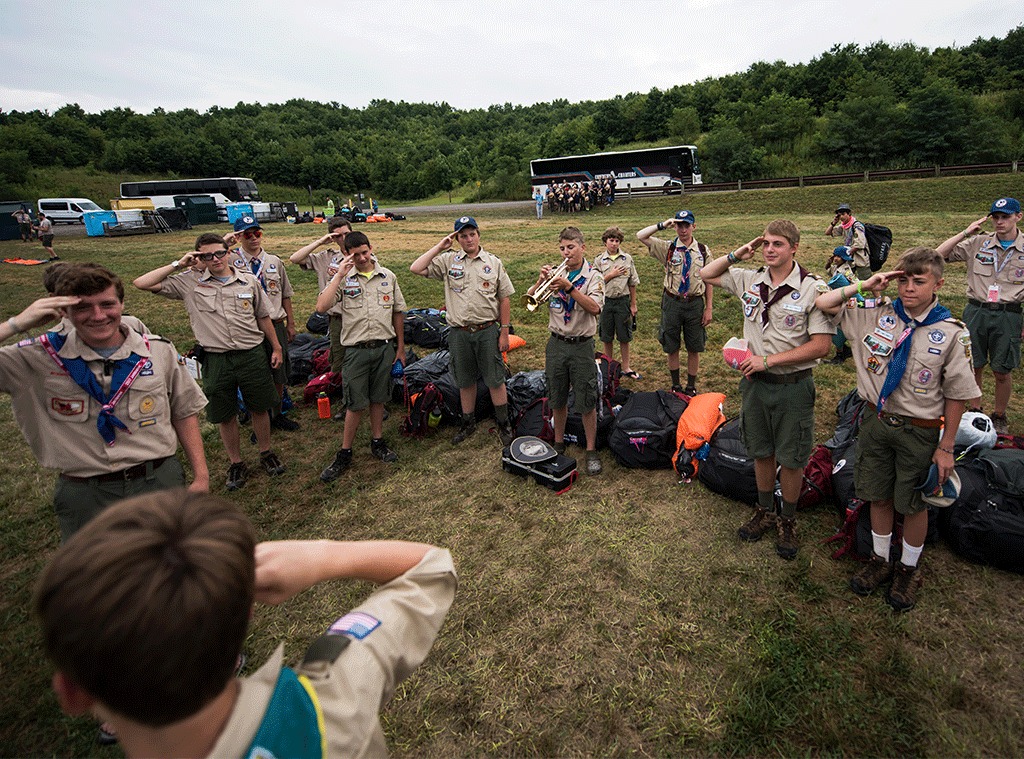 Courtesy BSA photo by Jeff Hattrick
Girls, get your tents ready and your hiking shoes on. We're going camping!
Following years of public debate and research into the matter, the Boy Scouts of America's Board of Directors voted unanimously to allow girls into the esteemed organization. For the first time, girls will be allowed to become Cub Scouts and earn the group's highest rank, Eagle Scout. 
This historic change will help serve a larger demographic of families with a desire to register their daughters in BSA. 
In making this decision, the board consulted with families, community leaders and even performed a nationwide survey that helped them determine the high amount of interest from families in having their children—both boys and girls—get involved in the 107-year-old program.
Official White House Photo by Pete Souza/Instagram
When the program year begins in 2018, girls will be able to join female-only Cub Scout dens, or smaller groups of scouts. They will have the opportunity to interact with other male-only dens at Cub Scout pack meetings, which include groups of dens. Additionally, Cub Scout packs can choose to incorporate girls, or remain all-female or-all male. 
While this option is currently only available to young girls, the organization announced plans to develop a program for older girls interested in reaching Eagle Scout status. It's expected to start in 2019. 
The organization is confident that the new changes will have a positive effect on the lives of both boys and girls, with the BSA's National Board Chairman Randall Stephenson saying, "I've seen nothing that develops leadership skills and discipline like this organization.  It is time to make these outstanding leadership development programs available to girls."
There are currently 2.3 million members between the ages of 7 and 21 enrolled in the program, and in January, Boy Scouts of America reversed its century-old stance and began admitting transgender children. 
Following Wednesday's announcement, the Girl Scouts of the USA criticized the recruitment initiative, saying it strained the bond between the two organizations. 
The young girls who decide to join BSA follow in the footsteps of notable alumni such as Steven Spielberg, Michael Jordan and Harrison Ford.