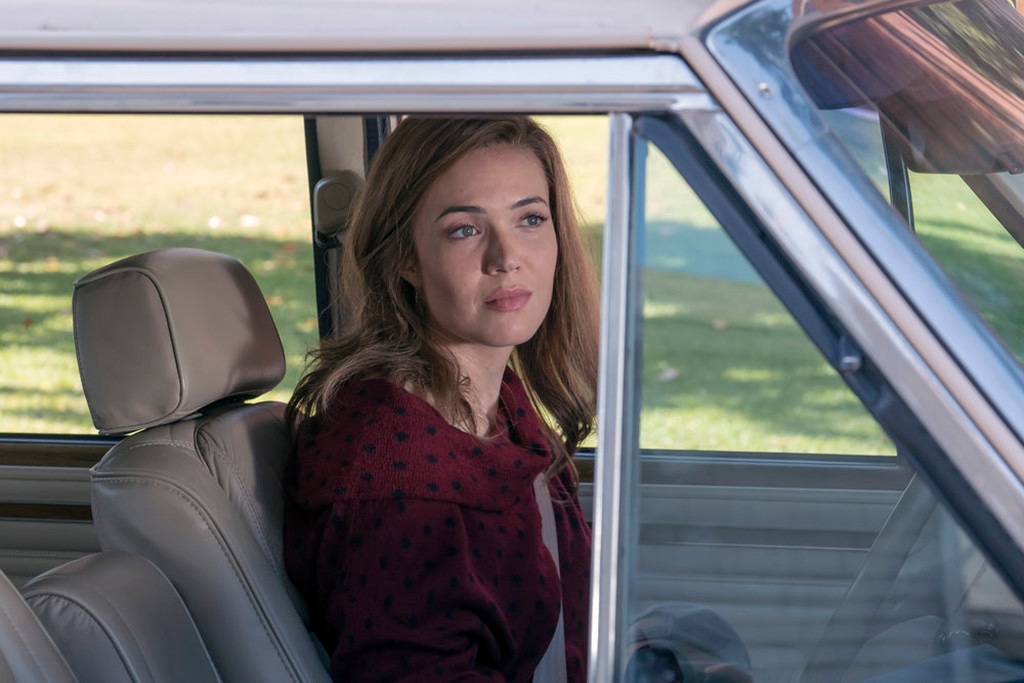 NBC
This Is Us went to great lengths to keep the big season two premiere twist a secret. The cast, who is already so good at lying to viewers and press to keep the reveals under wraps, used a code word for the big season two reveal. Warning, spoilers ahead.
At the very end of the premiere, Mandy Moore's Rebecca goes to bring Milo Ventimiglia's Jack home after their disastrous fight. She pulls up to their home and in a quick flashback is seen pulling up to their home again—only this time without a passenger, just Jack's belongings, and the house is just charred remains. To keep that reveal from getting out, they used a special term.
"I hope [creator] Dan Fogelman's OK with it!" Moore told Hoda Kotb and Savannah Guthrie on Today before revealing the code word. "We called it 'the marble'…It was like, 'So then when the marble happens…' Listen, we've all been holding onto this secret for a year and a half now."
That wasn't the only lengths the show went to in order to keep the secret. Moore said they built the charred house about an hour and a half outside of Los Angeles and the usual This Is Us set signs were changed to a "completely different word to throw people off in case someone was being followed to set."
"I was like I have never been a part of something like this before," Moore laughed.
The big reveal is a relief for all those involved, especially Ventimiglia.
"Thank God, man," Ventimiglia told E! News' Will Marfuggi about the reveal at the This Is Us season two premiere. "Just thank God, thank you."
Ventimiglia admitted he was sick of the question. "When, how, why, there's so many versions of it and sides of it and it's hard not to take any of it personally or internalize it and be like, 'Wow, man, people just want to see me dead,'" he said.
Viewers have gotten a big clue, but as they tend to say, the story is just beginning.
This Is Us airs Tuesdays, 9 p.m. on NBC.
(E! and NBC are both part of the NBCUniversal family.)