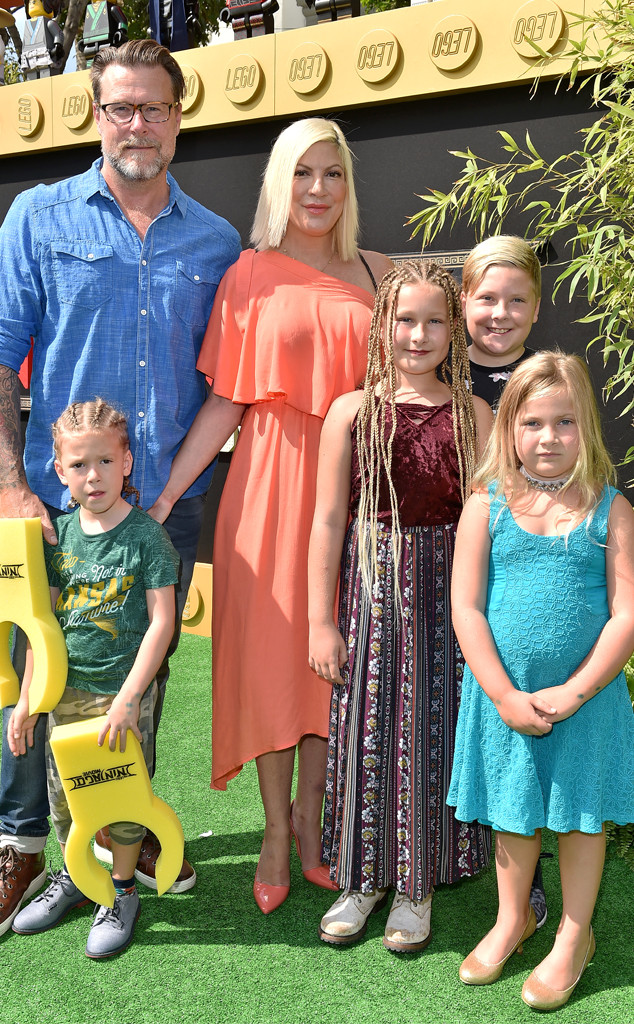 Axelle/Bauer-Griffin/FilmMagic
An elaborate kids birthday party filled with gifts, attractions and memorable themes? That's so Tori.
For the past several years, Tori Spelling hasn't just celebrated her kid's day of births with a cake and a few presents.
Instead, the Beverly Hills, 90210 alumna has consistently proven to be a mom passionate about creating a memorable celebration for each of her kids' big days.
While Dean McDermott deserves plenty of credit for helping out, it appears Tori is the force behind events like Liam's glamping party for his 10th birthday or Stella's Japanese-themed get together for when she turned eight.
"Stella is obsessed with Japan. She studied all things Japan in school last year and is a huge fan of sushi!" Tori once wrote on her personal website. "With a specific vision of all things Japanese mixed with a #Kawaii touch and all pastels we had a theme set! And away we went…"