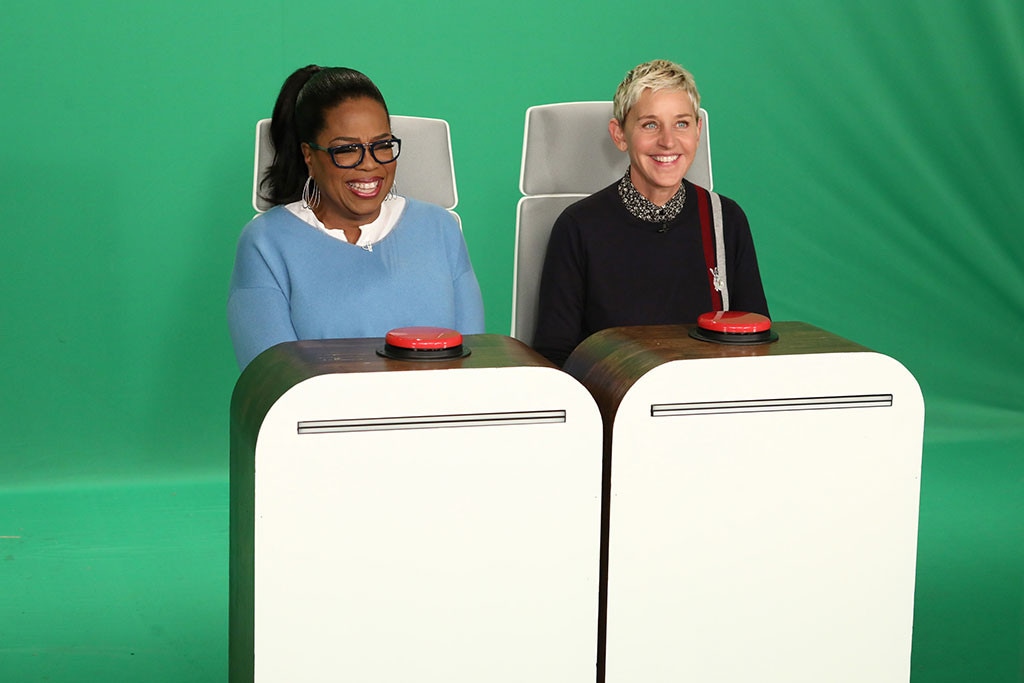 Michael Rozman/Warner Bros.
Not everyone gets to deposit millions into their account, so when the opportunity recently arose for Oprah Winfrey, she took it. 
As the star revealed to Ellen DeGeneres during her Show Me More Show, the mogul had not been to the bank in 29 years. When asked what her ATM PIN number is, Winfrey didn't quite have an answer.
"I don't have one," she said. "I went to the bank recently because I hadn't been to the bank since 1988." So, one day she walked into her local branch and stood in line to deposit a check—for a cool and casual $1 million. 
"It felt fantastic," the star noted with a laugh. We bet! However, the bigger laugh came when Winfrey divulged it had actually been $2 million. Oh, to be Oprah. 
During the round, DeGeneres also quizzed her famous guest on other fun facts about her, like her favorite smell and karaoke song. Here are the highlights:
Favorite smell in the world? Lemon and eucalyptus
What's something that makes her feel good? Rolling in the grass with her dogs 
Her go-to karaoke song? "Respect" by Aretha Franklin
Advice she'd give her 21-year-old self? "Relax, girl. You're gonna be alright."
Hey, Oprah! We'll take some advice on earning $2 million to deposit.