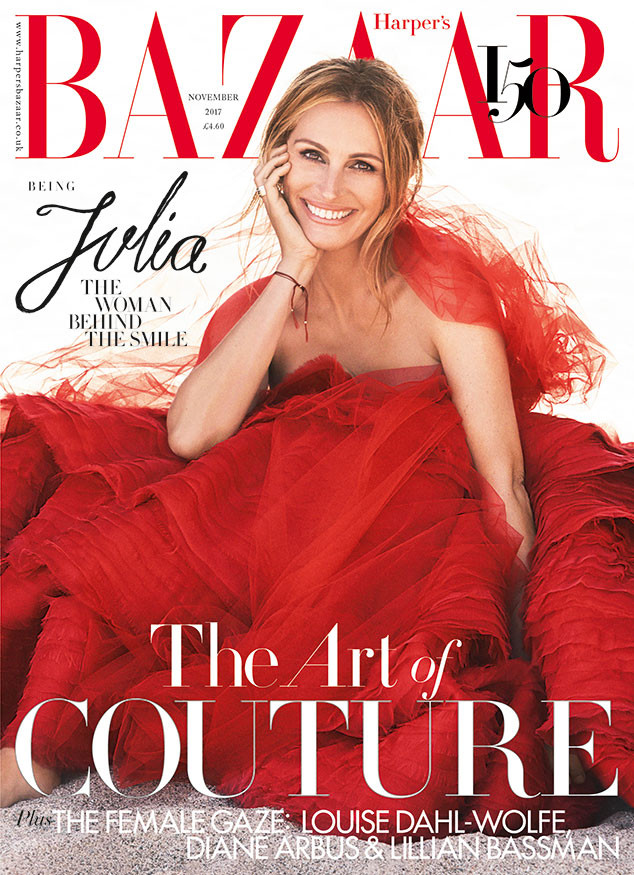 Harper's Bazaar/ Alexi Lubomirski
Julia Roberts has carved out a Hollywood career most only dream of.
An Academy Award—and several more nominations—a handful of iconic roles and close-knit relationships with the best in the business, the actress has seen many milestones in her nearly 50 years of life—more than half of them in the movies.
However, looking back on the early years of her blockbuster career, Roberts does admit she was singularly focused. "I was my priority, a selfish little brat running around making films," she candidly told Harper's Bazaar U.K.
According to the star, she shifted after meeting her husband of 15 years, Danny Moder, and experiencing motherhood. "It was meeting Danny…finding my person. When I think about what makes my life my life, and makes sense and just shine inside of me, it's him," she told the magazine. "Everything has come from that for me."