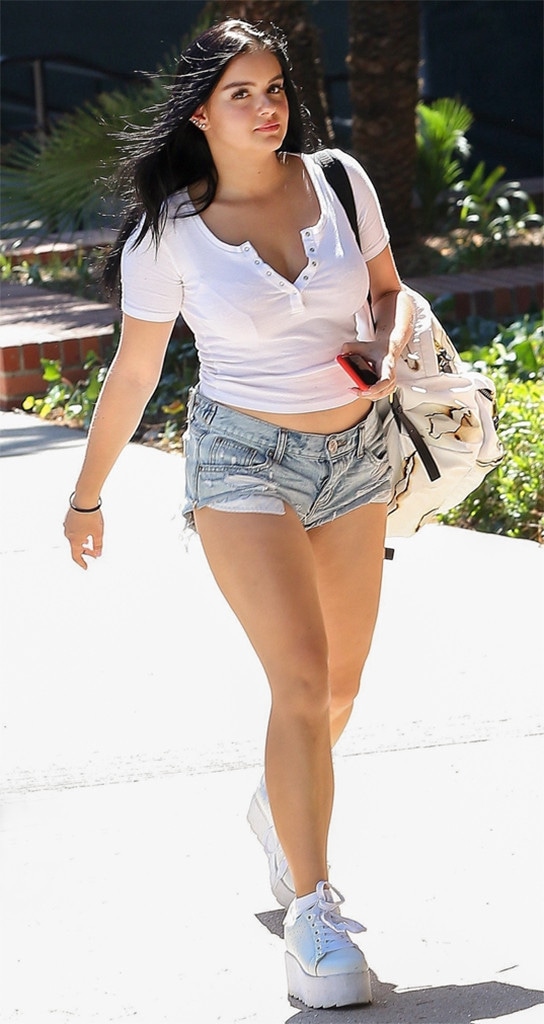 LALO/BACKGRID
Pack your backpack Ariel Winter because class is officially in session.
As the Modern Family star continues filming her hit ABC comedy, the actress revealed on social media that Thursday was her first day of classes at University of California, Los Angeles.
Wearing white platform sneakers, denim shorts and a white scoop-neck T-shirt, Ariel was spotted heading off to the Westwood campus with friends and students.
But as it turns out, the 19-year-old wasn't exactly a fan of the photographers hoping to crash her first day as a Bruin.
"Well the paparazzi just successfully ruined my first day of school," she wrote on Twitter Thursday evening. "Thanks."
Back in June of 2016, Ariel graduated from Campbell Hall, a private Episcopal high school in Studio City, Calif.
While she had originally planned to enroll in UCLA classes soon after, the Emmy nominee admitted to E! News that a busy work schedule propelled her to delay her start date for a year.
"Unfortunately this year, due to production schedule, I have to start next year," she dished to us. "So I will be starting as a [UCLA] Bruin next year."
As for what she plans to study, Ariel recently told the school's newspaper that she wants to explore studies outside of acting including political science and law.
"The entertainment industry for actors is never guaranteed," she explained to the Daily Bruin. "I could be on a show today, and then – once the show ends – never work again. For me, it was very important to have knowledge in a different field."
Ariel isn't the first Hollywood star to enroll in the college. Sara Bareilles, Jack Black, Mariska Hargitay and Ben Stiller are just a few of the familiar faces that took classes at the university.