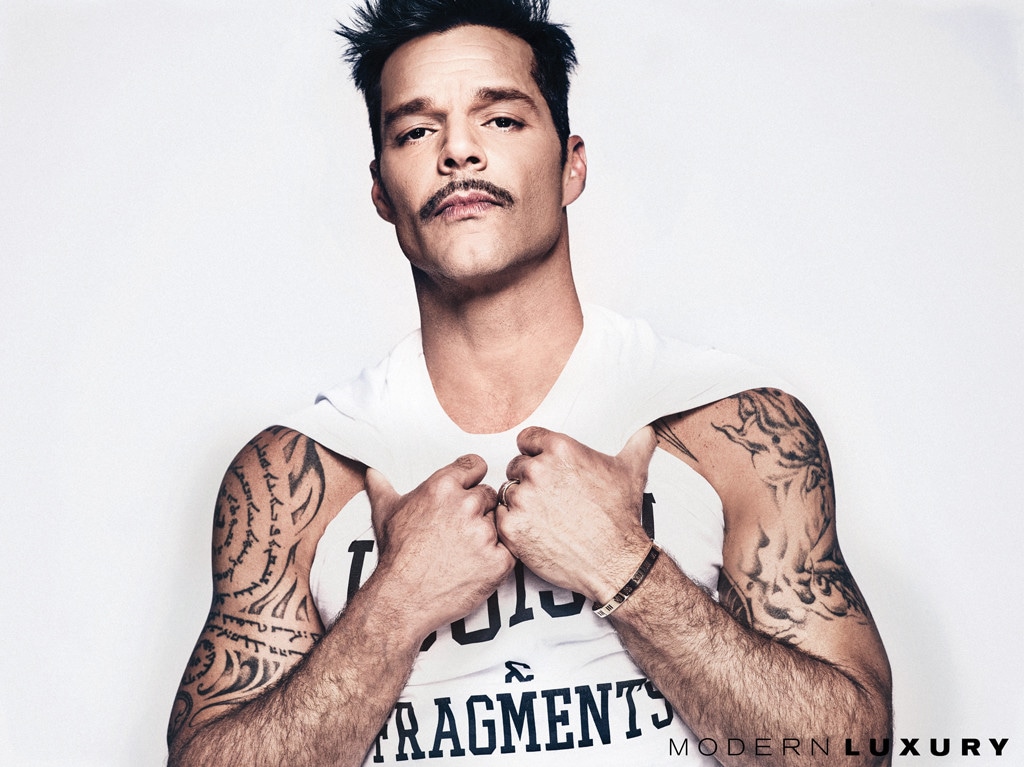 Warwick Saint
Ricky Martin is going to have a beautiful wedding and we're all invited—sort of. 
"...It's going to be a great event. And people will be talking about it. We're a modern family, and I think people need to see, and I want to normalize the beauty of our family," the singer says to Ocean Drive magazine. "That's why I'm making it public and I'm going to share my wedding with the world." 
As of right now, the singer and his fiancé Jwan Yosef and in the beginning stages of the wedding planning. 
"Right now we're just dealing with the invitations and everything. We also have to deal with the fact that most of my fiancé's family is from Syria. So maybe they won't be able to come into this country," he says. "So we might consider doing it in Stockholm or in Spain."
The megastar also addressed his age during his interview, and we loved what he said about embracing every stage. 
"I love getting older. I'm 46 years old; I don't want to look 36. I was to look 46. And I want to look healthy at my age," Martin candidly said. "I think the issue comes when people just want to look younger. People get a little bit desperate. I just want to look good. I'm someone that represents my age."
This year Martin returned to Miami to film Versace: American Crime Story where he plays the role of Gianni Versace's lover, Antonio D'Amico. The star lived in Miami for over 15 years, but ironically never visited the Versace Mansion.
"But now that we were there, I understood why. Because I guess the purity of me walking in for the first time, working on this character, was of impact," he explains. "The house is beautiful. They keep it as a boutique hotel, but they work very hard to maintain it as Gianni had lived there, and to be honest, I felt Gianni's presence everywhere. I'm not trying to be spooky here, but his art and his taste are everywhere in the house. It helped us a lot."
Martin also talked about a conversation that he had with D'Amico. 
"I had the opportunity to speak to Antonio a few months ago and I said, 'Antonio, listen, maybe you've seen a couple of paparazzi shots of the actual scenes that we're shooting, but please don't judge the quality of it just by one picture because it could easily be taken out of context. You have to see for yourself what we're doing, and you're going to be so pleased with everything,'" he said.
Aside from his successful Las Vegas residency, new music, plays, etc, the musician also created the Ricky Martin Foundation that fights human trafficking. 
"It's incredibly important to bring this subject to the table. This is modern-day slavery. There are more sex slaves than ever in the history of the world," he said. "Finally, I was able to build a holistic center in Puerto Rico for youth that could become victims of exploitation. We are giving them the tools to not fall prey to child trafficking." 
But there is one role that's the most important to Martin—it's being a father. 
"First and foremost I am a father. My role as a father is the one that I'm obsessed with," he says. "Every decision I make in my career or in my personal life is based on the well-being of my kids."