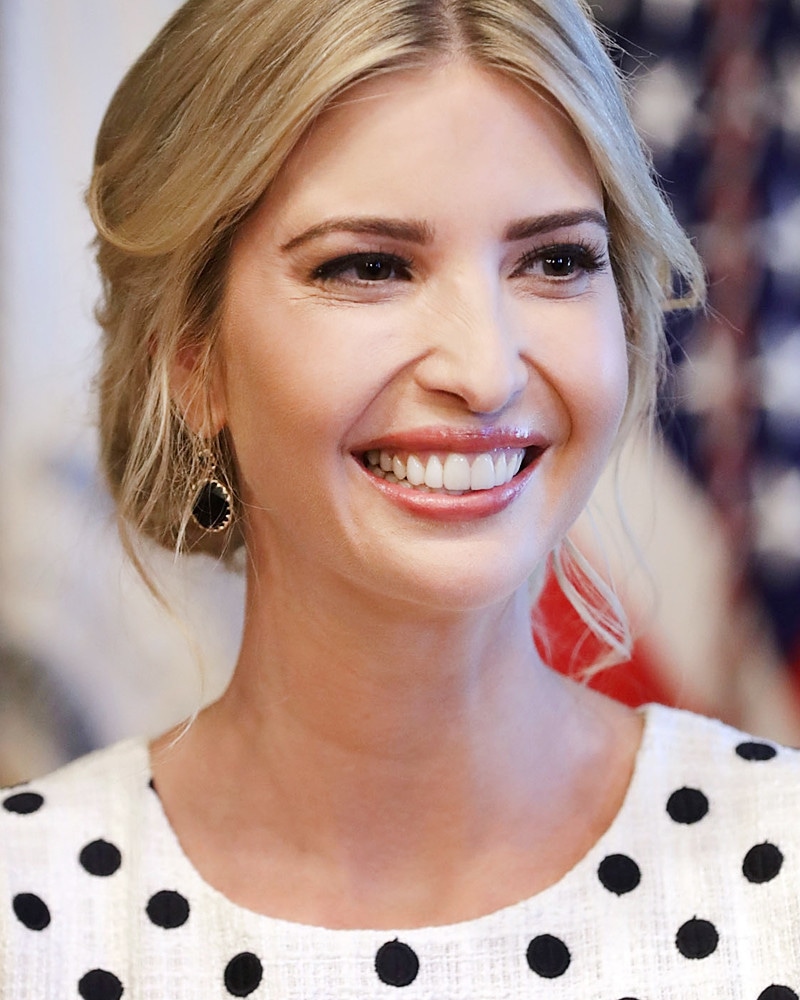 Chip Somodevilla/Getty Images
Kylie Jenner has got some competition.
At least according to New York-based plastic surgeon, Dr. Norman Rowe. He told Page Six that, since the Republican Primaries in 2016, there has been a significant rise in the number of patients asking for what he calls the "Permanent Ivanka."
That, of course, is referring to businesswoman and daughter to the president, Ivanka Trump. Rowe described the look as wider cheekbones, big eyes and a slender nose.
"Maybe they just like the look, but also that [Ivanka's] a powerful woman, self-confident, part of the first family. Do they want to be her? Yes, deep down, maybe," he said.
Psychology aside, more patients than ever are paying up for the increasingly popular cosmetic trend.
The plastic surgeon claims that as many as 50 clients—regardless of their political leanings— have approached him for the treatment, which requires an Ivanka-sized wallet to boot. Temporary fillers and Botox cost between $30-40,000, but for a lifetime look, cheek implants and rhinoplasty go for $45-50,000.
While stepmom Melania Trump also makes headlines for her model-esque appearance and outfits, there is one person that doesn't get the same kind of attention—at least not in this department.
"I've never had anybody come in and say, 'Make me into a Donald!' " Rowe said, referring to President Donald Trump.
Ivanka recently sat down with Dr. Oz where she spoke about working in the White House with her father. 
 "I'm deeply passionate about fueling the growth of women entrepreneurs," she said. "I'm deeply passionate about supporting America working families. So I feel privileged that he's given me the platform to push areas and push issues that are aligned with his agenda."
We're sure Rowe's patients were tuned in and taking notes.