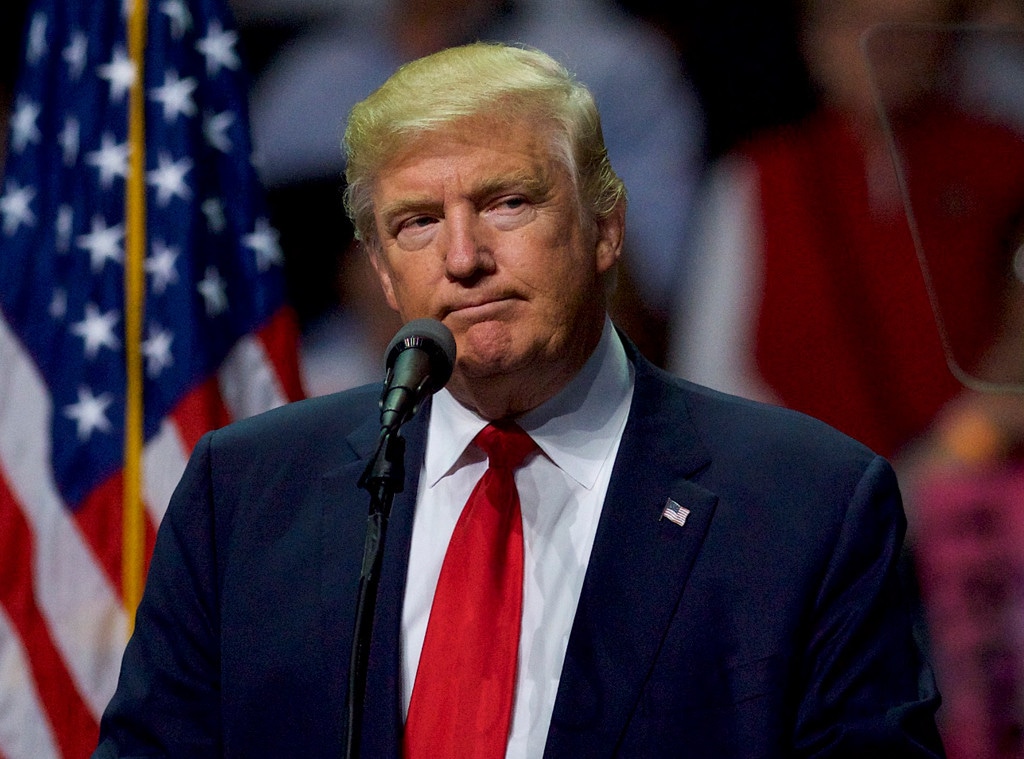 Mark Makela/Getty Images
President Donald Trump has a few things to say about this year's Emmy Awards. 
The Commander-in-Chief and former reality star was a major topic throughout the annual show Sunday night. However, it was not until late Tuesday that he offered his own frank remarks on the main event. Expectedly, he was concerned about the show's ratings. 
"I was saddened to see how bad the ratings were on the Emmys last night - the worst ever," the president tweeted. "Smartest people of them all are the 'DEPLORABLES.'"
Host Stephen Colbert predicted during his opening monologue that the president would be concerned with the evening's metrics. "What really matters to Donald Trump is ratings," he commented during the broadcast. "You've got to have the big numbers. And I certainly hope we achieved that tonight."
Even former Press Secretary Sean Spicer's surprise cameo featured a quip about the audience size, similar to his long-taunted claim about the crowd size at Trump's inauguration. 
As Spicer declared at a podium on stage, obviously poking fun at himself, "This will be the largest audience to witness an Emmys, period."
Spicer's prediction did not come true, however. 11.4 million viewers tuned in this year, as compared to last year's 11.3 million, the show's all-time low. 
While Trump never won an Emmy Award for his television work, Alec Baldwin, a winner Sunday night for his performances on SNL as Trump, celebrated the statue in the president's honor. 
As he said at the start of his acceptance speech, "I suppose I should say, at long last, Mr. President, here is your Emmy."