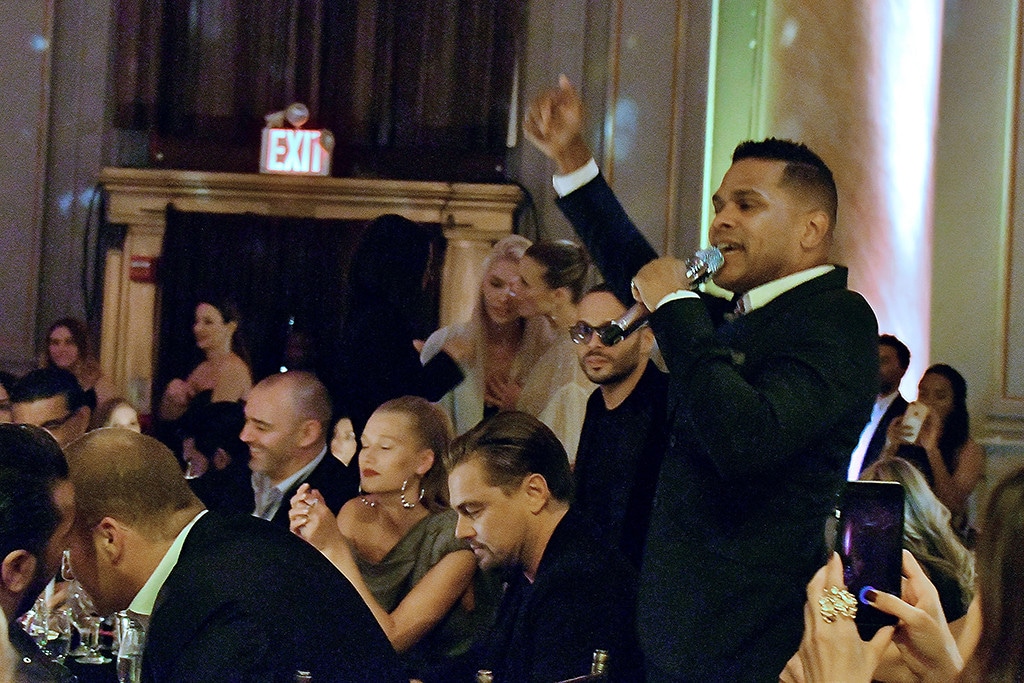 Mike Coppola/Getty Images for UNITAS
Are Leonardo DiCaprio and ex-girlfriend Toni Garrn back together?
The 42-year-old Oscar winner and 25-year-old German model dated for about a year and a half until late 2014 and recently sparked reconciliation rumors by being photographed together in New York City. They last reunited publicly this past Tuesday at the third annual Unitas Gala against human trafficking.
"They are not back together officially," a source told E! News exclusively. "They are just hanging out and having fun. There's a history, so it's comfortable. But Toni knows how Leo is and there are no expectations at all. They were both in NYC, so they spent time together. Neither of them are thinking about what will happen in the future, but she knows Leo isn't ready to settle down."
"They are not exclusive yet but they share a past and always had a love and respect for each other," a second source told E! News. "Leo has never stopped loving Toni it was just not the right time for them." 
Mike Coppola/Getty Images for UNITAS
At the gala, DiCaprio and Garrn were photographed sitting near each other at a table as Maxwell performed.
A third source told E! News that DiCaprio entered the venue from a back door and that he and Garrn sat at the same table a couple seats apart and were seen chatting and laughing throughout the night.
This past weekend, they were photographed holding hands while leaving the 1 Oak nightclub in New York City.
"Leo and Toni were enjoying themselves at 1 Oak," another insider told E! News. "Toni and Leo have always been close and haven't lost touch. They were very into each other when they were dating. Anything is possible but now Leo is just taking things light."
They weren't overly flirty but did spend time with each other and looked like they enjoyed the event," another source said.