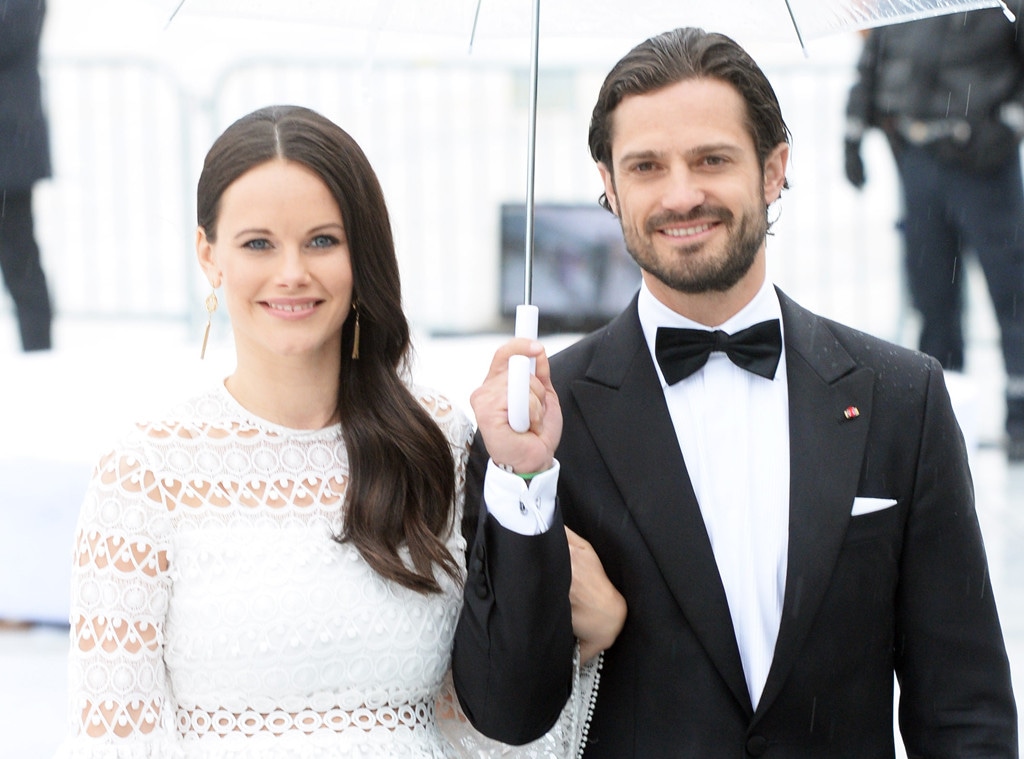 Rune Hellestad - Corbis/Corbis via Getty Images
Baby No. 2 is here!
Princess Sofia and Prince Carl Philip have welcomed a happy and healthy baby, the Swedish Royal Court just revealed. "The Office of The Marshal of the Realm is delighted to announce that HRH Princess Sofia gave birth to a healthy child at 11:24 a.m. on August 31 at Danderyd Hospital," a spokesperson said in a press release. "Both mother and child are in good health."
(The new royal baby's birth falls on the 20th anniversary of the death of Princess Diana.)
The newborn—whose name and sex has yet to be revealed—is the younger sibling to Prince Alexander, who was born on Apr. 19, 2016. Earlier this summer, Carl Philip and Sofia enjoyed a babymoon in the south of France with family members, including his sister Princess Madeleine.
Carl Philip, 37, is the second child and only son of King Carl XVI Gustav and Queen Silvia of Sweden; his elder sister, Princess Victoria, is first in line to the throne. He married Princess Sofia (née Hellqvist), 32, a former contestant on the reality show Paradise Hotel, in June 2015.
"Being a mother is amazing," Sofia said last July. "It changes your whole life."
The Swedish royal family is only getting bigger. A few days ago, Madeleine, 35, announced she and husband Chris O'Neill are expecting their third child. "Chris and I are thrilled to announce that I am expecting," Madeleine wrote on Facebook. "We look forward to four becoming five!"
Madeleine and Chris are already parents to Princess Leonore, 3, and Prince Nicolas, 2. Earlier this summer, it was announced that Leonore will be attending preschool in Sweden. "HRH Princess Madeleine and her family permanently reside in London. However, they regularly spend longer periods in Sweden," the palace said. "The Princess feels that her children should have a strong connection with Sweden. She wants them to feel at home here just as she does."