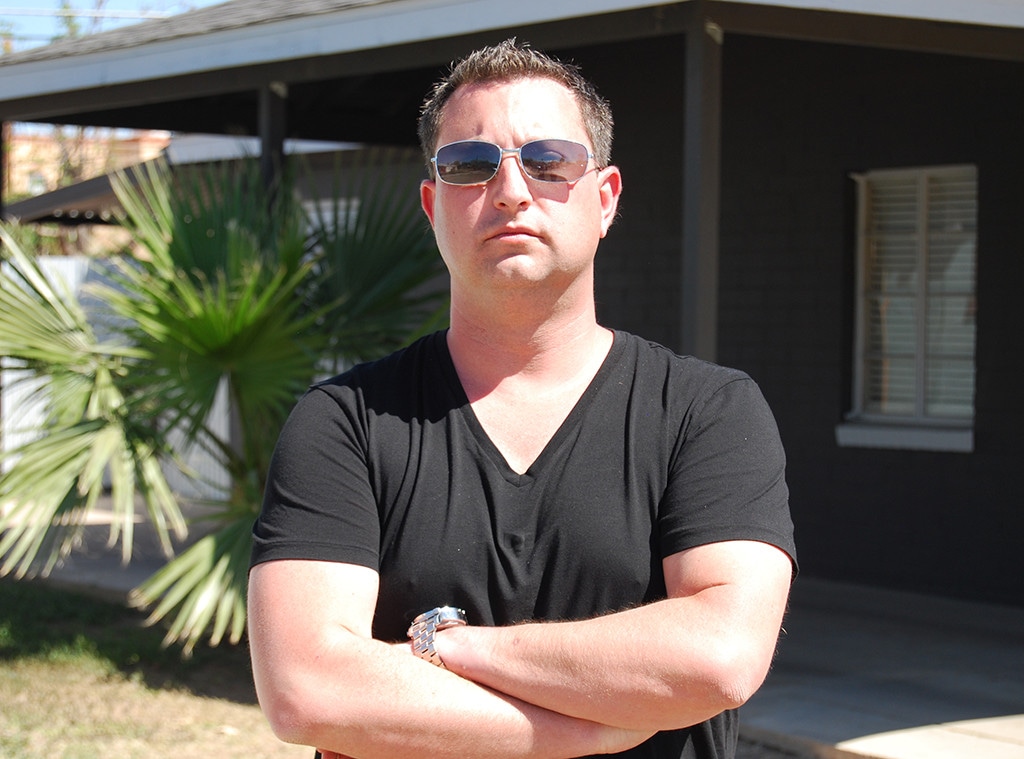 Discovery Channel
Scott Menaged, who starred on Discovery Channel's former show Property Wars, has been arrested for wire fraud and other charges following a Department of Homeland Security investigation.
According to court documents obtained by E! News, Scott, two other men and a woman were indicted on a wide variety of counts including conspiracy to defraud, wire fraud and aggravated identity theft.
In the indictment, officials allege that the plaintiffs "did knowingly and intentionally devise a scheme and artifice to defraud, and to obtain money by means of false and fraudulent pretenses, representations, and promises, namely by electronically submitting false and fraudulent credit applications to Synchrony Financial in the names of individuals whose identities had been stolen." 
The reality star, whose real first name is Yomtov, has not commented.  
Property Wars followed a group of men who bid to purchase foreclosed homes, without being able to look inside. After two seasons, the reality show would air its final episode in August of 2013.
Scott served as one of the New York real-estate buyers on the show.
Since the show concluded, Scott has not been active on social media. In fact, his last post on Twitter was from November 2013. His last tweet, however, was a message from a fan hoping his show could land on a different network.
"Thanks for watching the season finale of #PropertyWars. We had a great season!" Scott wrote to his followers. "We could not have done it without our fans! @LouPropertyWars." 
Crime Watch Daily was first to report the news. 
—Reporting by Taylor Bryant