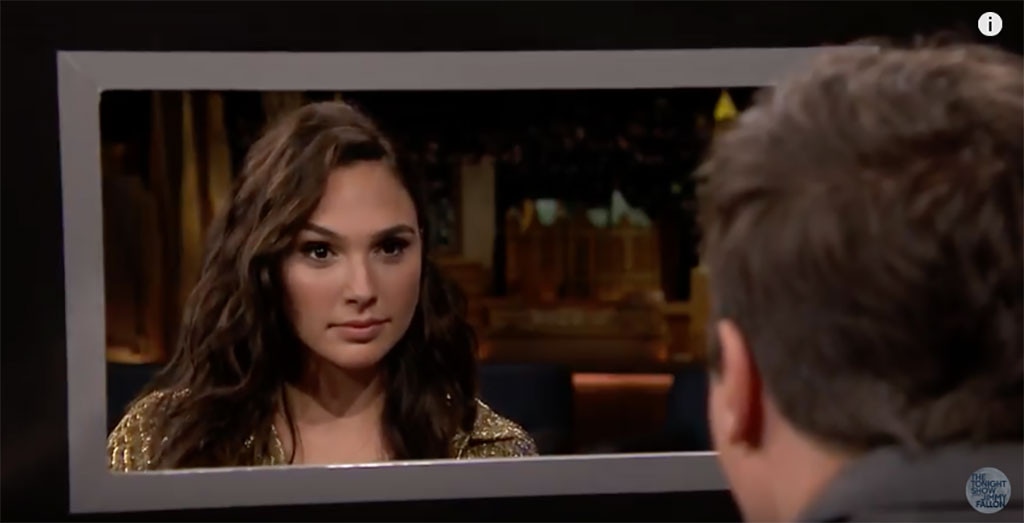 YouTube
There's a reason she's Wonder Woman.
With just a few more days until the premiere of the highly anticipated superhero installment, Gal Gadot paid a visit to The Tonight Show for a round of "Box of Lies." It seems the actress is just as fierce and tactical in real life as she is in her character. 
The signature Tonight Show game involves Jimmy Fallon and his guest sitting across from each other with a barrier in between them. After selecting a boxed mystery item, each player then has to describe the item to the other player, who has to guess whether their opponent is making it up or not. 
The challenge comes with the items themselves, which are entirely strange, so it's even more difficult to determine whether the opponent is running wild with their imagination or simply describing what's right in front of them. 
However, Gadot had no problem at all dominating the game. With the first turn, she selected a cat figurine with a moving hand, but she convinced Fallon she actually had an elephant with a moving trunk. Guess again! 
Unlike the late-night host, she would not be fooled when he lied and said he had a cabbage patch doll head with a cheerio afro instead of a pineapple dressed with a hat and pierced ears. We told you the items were strange. Still, Gadot saw through the fog and called him out for his bluff. 
Ultimately, she secured a victory by telling the truth about a foot with miniature people skiing down it. Little did she know, Fallon had a surprise prize in store for the winning star—an interpretive dance from a comedian donning very little clothing. 
In seconds, Seth Herzog took the stage and stripped down to a Wonder Woman one-piece to perform his famous routine to the original superhero theme song.  
As Fallon quipped, "You cannot unseen that."