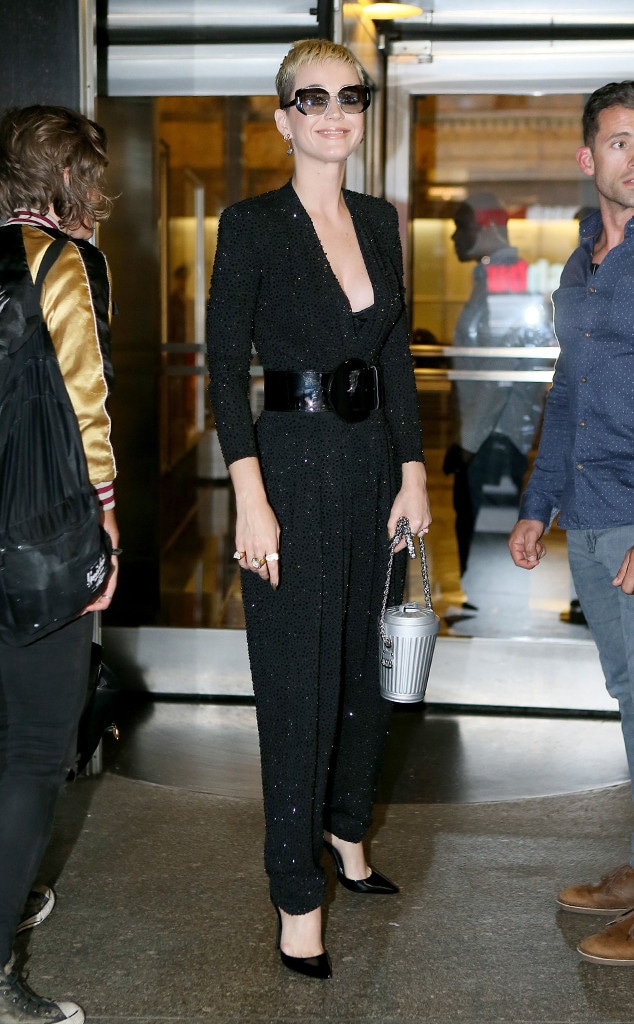 BACKGRID
Katy Perry is singing all the way to the bank.
As reports swirl over the Grammy nominee's alleged salary as a judge on the rebooted American Idol, the songstress is taking all of the naysayers to task over her new pay stubs. According to TMZ, Perry will reportedly make $25 million for the gig. 
"I'm sure that you hear in the news people talking about you and the whole American Idol situation that's come out. Does that ever irk you that people are talking about how much money you make or how much they paid you to be on that show, or are you like 'Yup, I deserve every last penny'?" 103.5 KTU's radio host Carolina Bermudez asked Perry. 
Taylor Hill/FilmMagic for YouTube
"You know, I think there's a couple ways to go about answering that question. One is, first and foremost, the news, the media. I kinda stopped doing a whole lot of print media and I only do radio and TV because context is wild these days. Nobody cares about intention. It's all clickbait. It's all a bunch of crap on the Internet. I think 'www' stands for wild, wild, west," the star began.
However, behind all of the digital frenzy, Perry is focused on the accomplishment the paycheck signifies. "I'm really proud that, as a woman, I got paid. And you know why? I got paid like more than like pretty much any guy that's been on that show," she said. "And, by the way, I love men. So I'm a paid woman and I'm ready for a beautiful man."
Money aside, joining the show has been years in the making. "I really wanted to join this show at the right time. I always have. We've always been in negotations for several years—it's never been right, but now when they kind of like brought it to a new home…it's perfect."
So, what kind of role will she serve on the judging panel?  "I'm going to be the same judge I've always been and I'm not judgy. I [give] constructive criticism," she described. "The reality is I am polite, but firm and I am super realistic."
Ultimately, the longtime star hopes to uncover the next big thing. "This show is about finding real talent, making peoples' dreams come true and additionally hearing their stories," Perry said. "I want to see you. I want to hear you. I want to witness you."