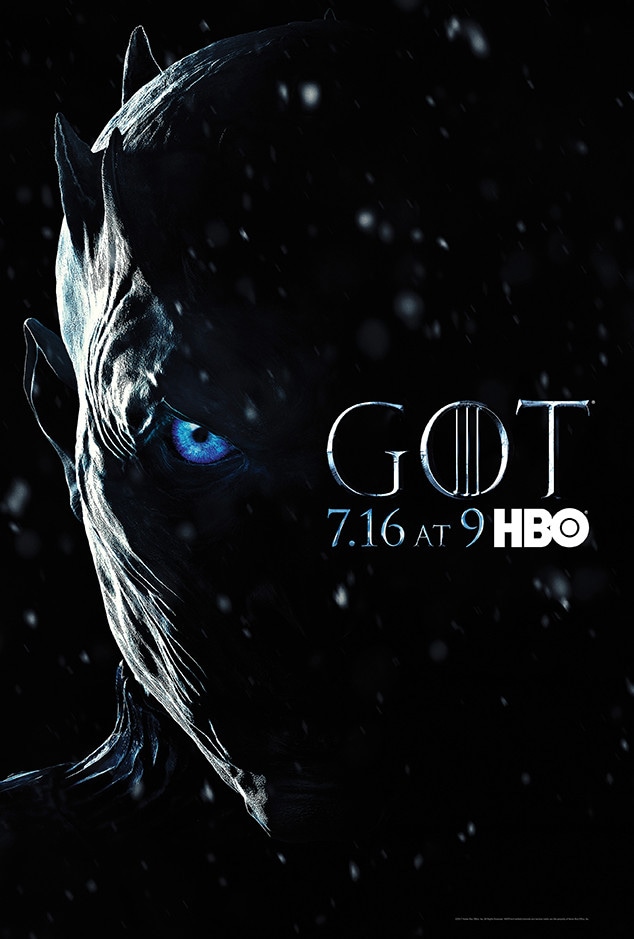 HBO
Forget winter, the Night King is here.
Game of Thrones fans, we're less than two months away from the season seven premiere, and HBO is rewarding our seemingly unlimited well of patience with a new poster. The good news? It's a new poster! The bad news? It's creepy AF!
In the latest key art, the Night King is front and center, and like Jon Snow (Kit Harington) warned, it looks like he's bringing the storm. Or at least he will be on July 16, when season seven officially premieres. HBO also released an animated version of the poster, in case you wanted to lose even more sleep tonight. 
Fans can expect to see the Night King and the White Walkers face off in some epic battles when GOT returns, with co-executive producer Bryan Cogman teasing to EW, "There are White Walkers and dragons and once they start to come together the story has to go where it goes." A song of fire and ice, indeed!
It was recently reported that HBO is developing five potential spinoffs, with each exploring different time periods in Westeros. No word yet on if they will be prequels, sequels or spinoffs with current characters.
"Dan Weiss and David Benioff continue to work on finishing up the seventh season and are already in the midst of writing and preparing for the eighth and final season," HBO said in a statement. "We have kept them up to date on our plans and they will be attached, along with George R. R. Martin, as executive producers on all projects. We will support them as they take a much-deserved break from writing about Westeros once the final season is complete."
Game of Thrones returns on July 16 on HBO.