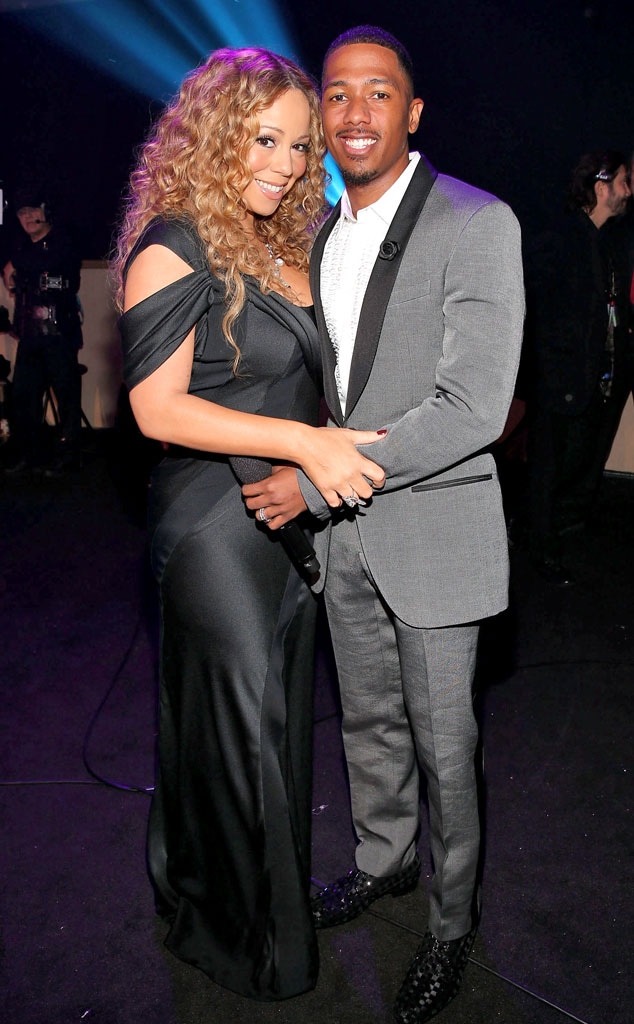 Christopher Polk/Getty Images For Nickelodeon
They are two of Hollywood's friendliest exes who just can't seem to avoid the reconciliation rumors.
But shortly after Nick Cannon and Mariah Carey celebrated their twin's sixth birthday together, reports surfaced yet again that these two were giving their relationship another shot.
So what's really going on with the famous pair? Do they really belong together? Not so fast!
"Mariah is not looking to jump into another relationship," a source shared with E! News. "She also is not looking to get back together with Nick. They are better off as parents. They are friends and that's it."
As for those recent photos that surfaced of Mariah hanging out with ex-boyfriend Bryan Tanaka, it's nothing to get excited about.
"She has fun with Bryan," our source added. "She's just enjoying her single life."
Not to be outdone, Nick appears to be on the same page when it comes to his relationship status with Mariah. While the pair continues to hang out together with their children, the romantic element simply isn't there anymore.
"He will always be there for his kids, but is not looking to go back with Mariah. They have come to a good place and there is no romantic feeling on his side and the way it seems on hers as well," another source shared. "He is really happy being on his own. He is dating and enjoying his private life."
As the summer months quickly approach, another source tells E! News that the pair is concentrating on their co-parenting.
And if the past is any indication, it's safe to say there will be many more family reunions in the future.
"There's nothing but unconditional love there," Nick recently shared about his ex during an appearance on The Wendy Williams Show. "I mean, she's gorgeous but, you know, I'm respectful. I put the kids to bed and I go home."
"I'm just there to support my children," he added. "Whatever she wants to do with her personal life, I support her. I just want her to be happy."