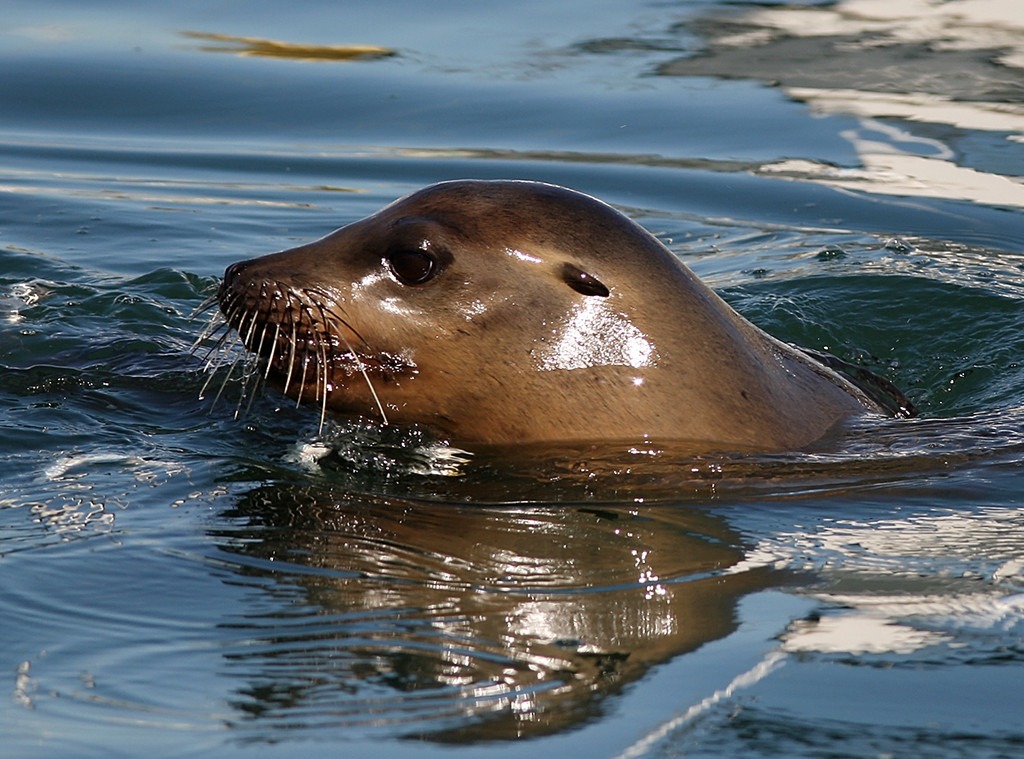 David McNew/Getty Images
Yikes!
A sea lion was recently captured on camera biting a girl's dress around her lower waist as she sat at the edge of on the dock at Steveston Fisherman Wharf in Richmond, British Columbia and dragging her backwards into the ocean. She immediately surfaced, while a man jumped in and rescued her. Her family soon whisked her away.
Simon Fraser University student Michael Fujiwara filmed the terrifying encounter. He said no one was hurt.
He told CBC News Saturday a family had been feeding the animal bread crumbs while the girl approached it while standing on the dock.
"They were pretty shaken up," he said. "Her family were just in shock."
Andrew Trites, the director of the University of British Columbia's Marine Mammal Research Unit, told CBS News, "My first reaction to the video is just how stupid some people can be to not treat wildlife with proper respect. This was a male California sea lion. They are huge animals. They are not circus performers. They're not trained to be next to people."
"The little girl has her back to the sea lion and it would appear that the sea lion sees part of her dress, thinks it's food, reaches up, grabs at the food and pulls her in by the dress," he added. "But it wasn't food of course."