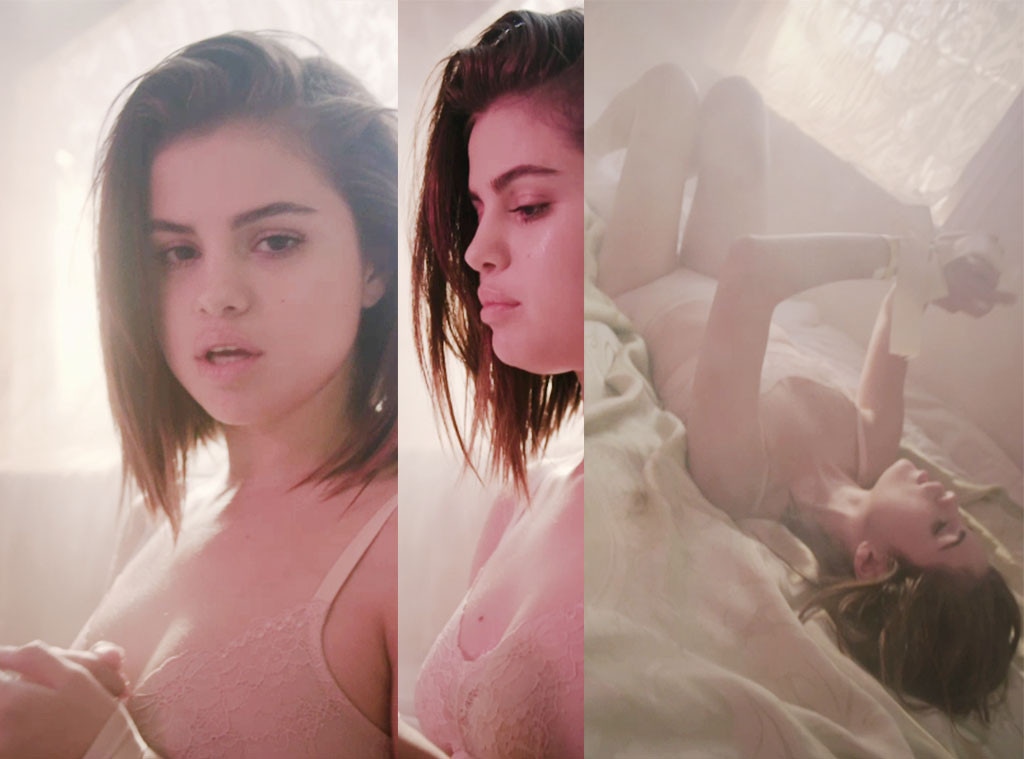 Petra F. Collins/Spotify
The "Bad Liar" video has officially (and exclusively) dropped on Spotify, and when it comes to the epic wardrobe decision Selena Gomez made for the international reveal, she definitely went for simplicity over anything else. Wearing nothing but Spanx.
Yes, really.
The popstar forwent clothing for her first vertical video and the whole look costs $86 (the top and bottoms go for $48 and $38 apiece). That's right, Selena's entire look will cost you less than $100.
Major, right? Shop the look below!
Pull a Selena and try some of these lacy intimates on for size.
Shop the Look