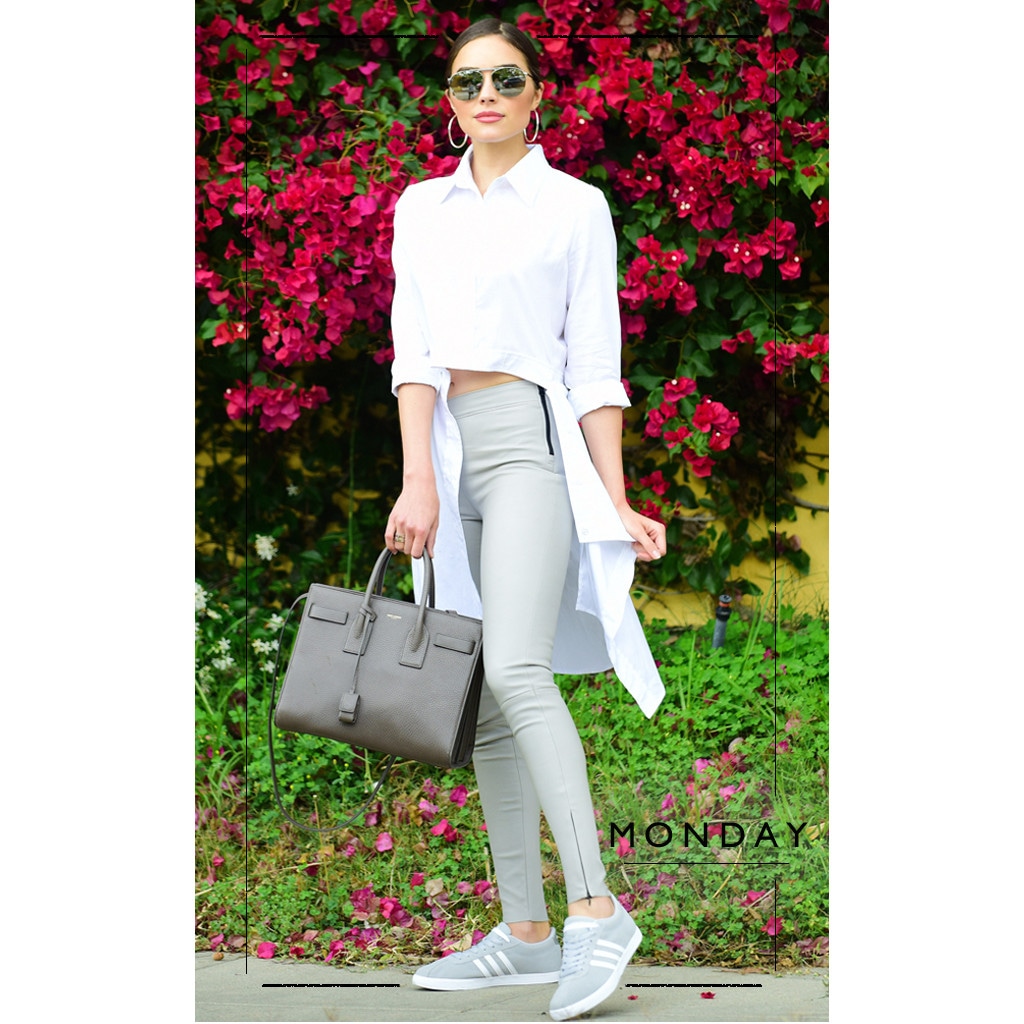 Splash
Mondays are for getting your life together, so it's fitting Olivia Culpo would start us off with such a classic shirt.
She took her athleisure look to new heights when she paired workout-ready leggings and runners with a crisp, high-low button down and Saint Laurent bag. It's an outfit easy to run errands in, but also just elevated enough to make a pit stop at the office if need be.
Tuesday's look? It's a little dressier, but definitely has the same cool-girl factor.
Hailey Baldwin's Alessandra Rich blazer dress is the perfect upscale casual look for a Tuesday. The model's paired it with white combat boots giving the look added edge without taking it to an over-the-top place. The lighter shade's a nice bright touch, especially in summer.
You're going to want to invest in some one-pieces this summer, and Jessica Chastain's showing you why in Roksanda. The breezy outfit choice is an easy throw-on-and-go wardrobe staple, but it never looks effortless. A jumpsuit-clad ensemble looks as though you expertly curated an outfit fit for truly any occasion.
This summer, ditch the sleeves and go for something with a little less coverage like the one below.
Thursdays are so close to Fridays, the minute you wake up you can feel it. That's why Rita Ora's so-not-sexy overalls are the perfect playful piece to keep you going. It's not about being glam, it's about being comfortable and fashion-forward. It's time you bought yourself a pair.
As you step into the weekend, keep a fun choice of footwear in mind. Swap your usual sneakers or neutral pumps for a killer pair of cherry-red sandals, like Elle Fanning. Whether you're wearing a flowing maxi like the star or you still went with your go-to jeans, the shoe fits.