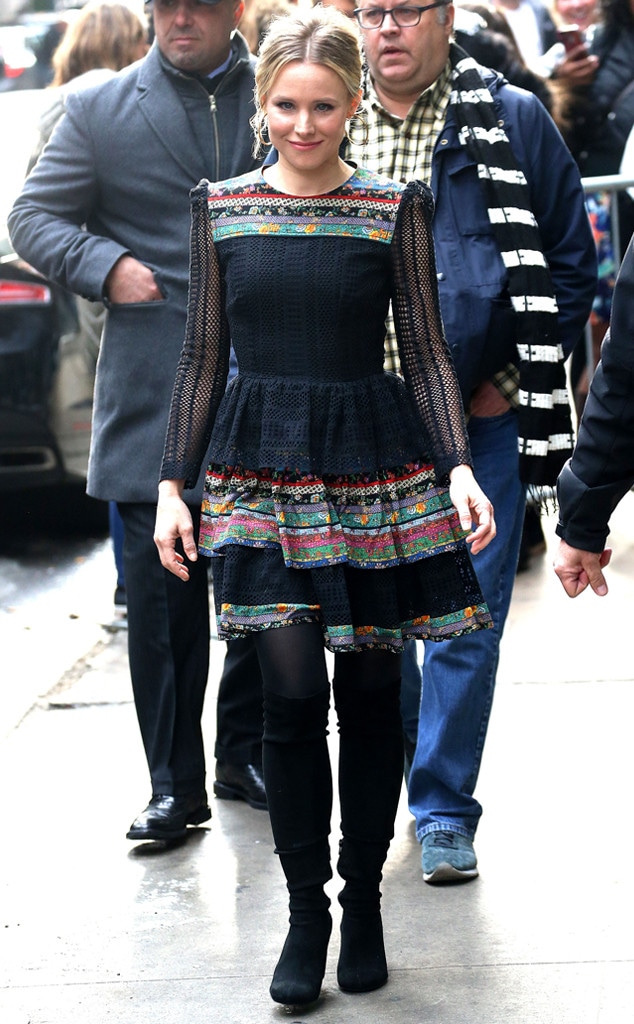 AKM-GSI
As always, Kristen Bell is keeping it real. 
When it comes to parenthood, sometimes you just have to think on the fly—while you're in the air. Such was the case for the Good Place star and mother of two who was on a flight with one of her daughters when they ran into a bit of a diaper situation. 
"Quick fix for a broken pull up when you're on an airplane? Hair tie. BOOM. Next question. #mom," she wrote on Instagram along with a photo of her youngster's pull-up and its new secure device. 
While the actress does not typically share photos involving her children on social media, it seems the moment was too unique not to share. While she and husband Dax Shepard typically keep their youngsters out of the spotlight, they aren't shy about sharing their hilarious experiences as parents.
During an interview with Ellen DeGeneres, Shepard recalled accidentally teaching 2-year-old daughter Delta an expletive. 
"I let a couple of mother--kers rip," Dax confessed to the daytime talk show host after nearly breaking his nose on a bookshelf. While they hoped their kid would forget about the slip, it came out later that day at a pool party. 
"'This pool is f--king warm,'" Dax recalled her saying."Side note, we were like, 'She's nailing the syntax. She knows that she's using it as an adjective, an adverb. We were proud and she stopped saying it."
Thanks Kristen and Dax for showing us how to roll with the punches of parenting.