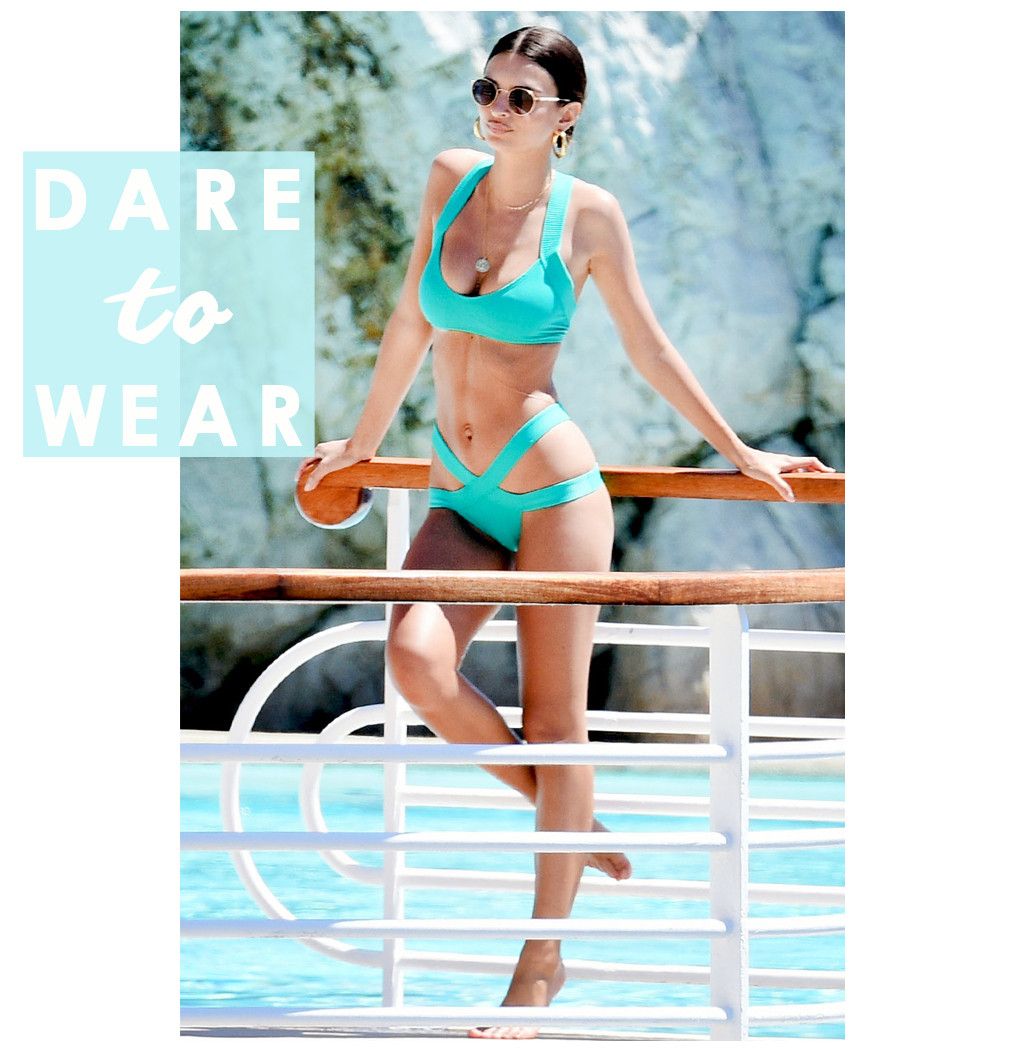 FTN
Hot damn.
If you follow Emily Ratajkowski on Instagram, you're no stranger to her bikini selfies. (Need a reminder? Here's one, here's one and here's another one.) But can you blame her? The model's toned bod is bathing suit ready at all times.
It's no surprise she packed photo-worthy options for her trip to Cannes, however yesterday EmRata wore a harness bottom-ed Velvet Sphynx suit and that got our attention. Is this her way of telling us it's time to step up our swimsuit game? Probably.
You heard the woman: It's time to ditch your boring bikinis and invest in some fashion-forward picks (ones with harness details, side ties, cutouts, new shapes, etc.). Not only will you look insanely fierce, but choosing a high-waisted suit with heavy strap action can actually do you some favors (a.k.a. act as water-proof Spanx) while you're romping around on the beach.
Think about it, then let us know.
Too bad they didn't cast you in Bay Watch. You would have been a killer addition.