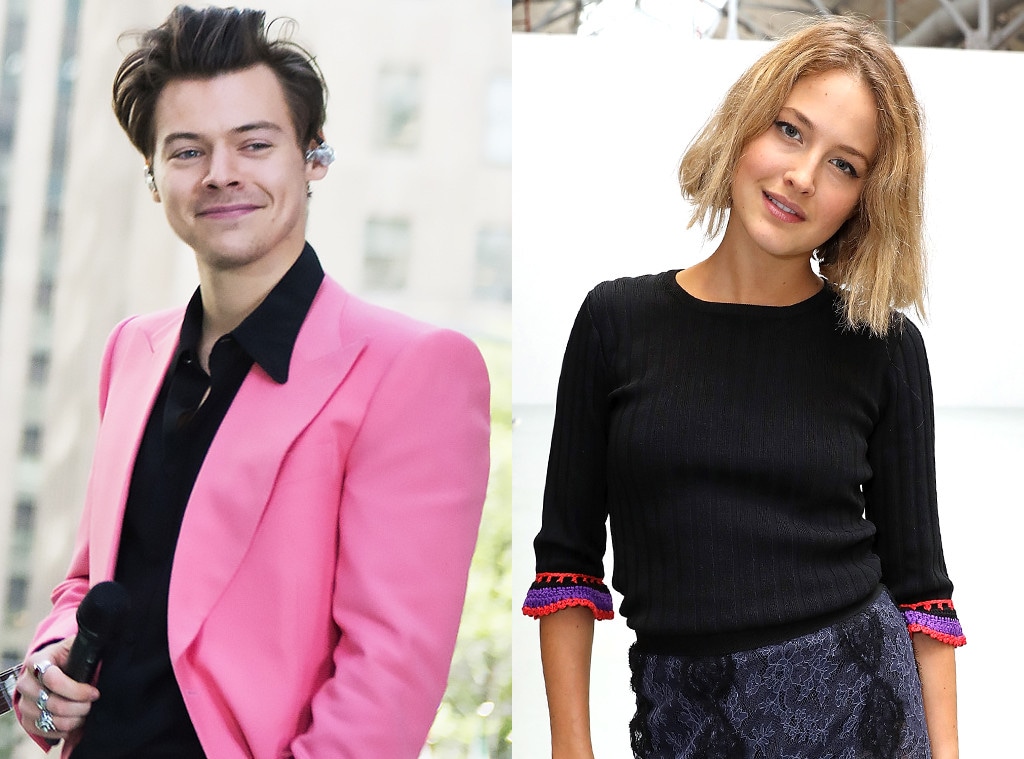 Nathan Congleton/NBC; Dave Benett/Getty Images
Tess Ward did not ask for any of your commentary about her relationship with Harry Styles.
As you likely recall, earlier this month reports surfaced that the former One Direction bandmate is dating the author and chef, which of course came with plenty of opinions.
In fact, Ward opened up to The Times and revealed she's been dealing with lots of hate mail and even some one-star reviews on her book, The Naked Diet, due to news of their relationship. She's since had to take a step back from social media.
"Snapchat I've deleted, Twitter—don't really do it. I'm even a little bit out of love with Instagram," she admitted. "At the moment I'm getting a lot of direct messages there, but I respectfully choose not to reply to them, because they're all like, er, interesting. I want a break. I just want a break."
David M Benett/Dave Benett/Getty Images for Audi UK
She continued, "It's been so weird, the hate messages…very bizarre. I'm not the kind of person who's interested in fame, and if you're put in an environment which you don't understand and you can't control and you don't want, it's horrible."
So what does she want? "I just want to do what I love and that's cook, it really is," she pleaded.
And this is something she's reiterated to her fans over the last week, too. After disabling her messages on Instagram, she told her followers, "For everyone following and messaging me, I am thankful but please be kind to me. All I want is to share beautiful food with all of you."
As for her relationship with Styles, Ward still refuses to address it.
"I literally don't have anything to say about that," she told The Times before her publicist interjected to say, "My clients don't talk about their personal lives."
Although Ward is not commenting herself, sources close to Styles have nothing but positive things to say about her. 
One insider described her as "down to earth" and "not at all after fame."
"They're a great match," the source added. "Everyone that has met them has only had good things to say. We're excited for him—he deserves a proper girlfriend."