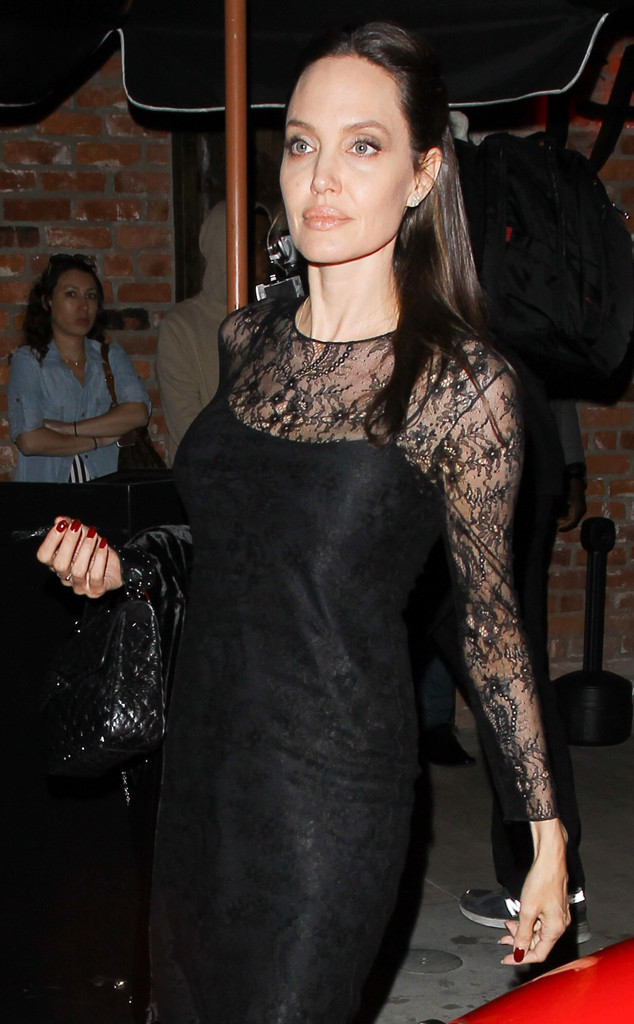 HEDO / BACKGRID
Pax Jolie-Pitt got some one-on-one time with Angelina Jolie for Mother's Day.
The 13-year-old and the 41-year-old actress bonded over a private dinner at TAO Asian Bistro in Hollywood Sunday. The whereabouts of Pax's siblings—Maddox Jolie-Pitt, 15, Zahara Jolie-Pitt, 12, Shiloh Jolie-Pitt, 10, Knox Jolie-Pitt, 8, and Vivienne Jolie-Pitt, 8—are currently unknown.
Angelina, Pax and a security guard arrived around 7:20 p.m. and left at 8:40 p.m. "They left carrying a bag with food," a witness tells E! News. "She looked good—very classy and happy."
Another source confirms that it was "just Angelina and Pax" at dinner. "She appeared in high spirits and they both looked very happy to spend Mother's Day together," the source reveals. The Unbroken director "was really amused by the Geisha-shaped chop stick holders, because underneath them it says 'stolen from TAO,' and she kept laughing about it. It was funny! They were giggling and laughing throughout dinner, but they loved the chopstick holder message."