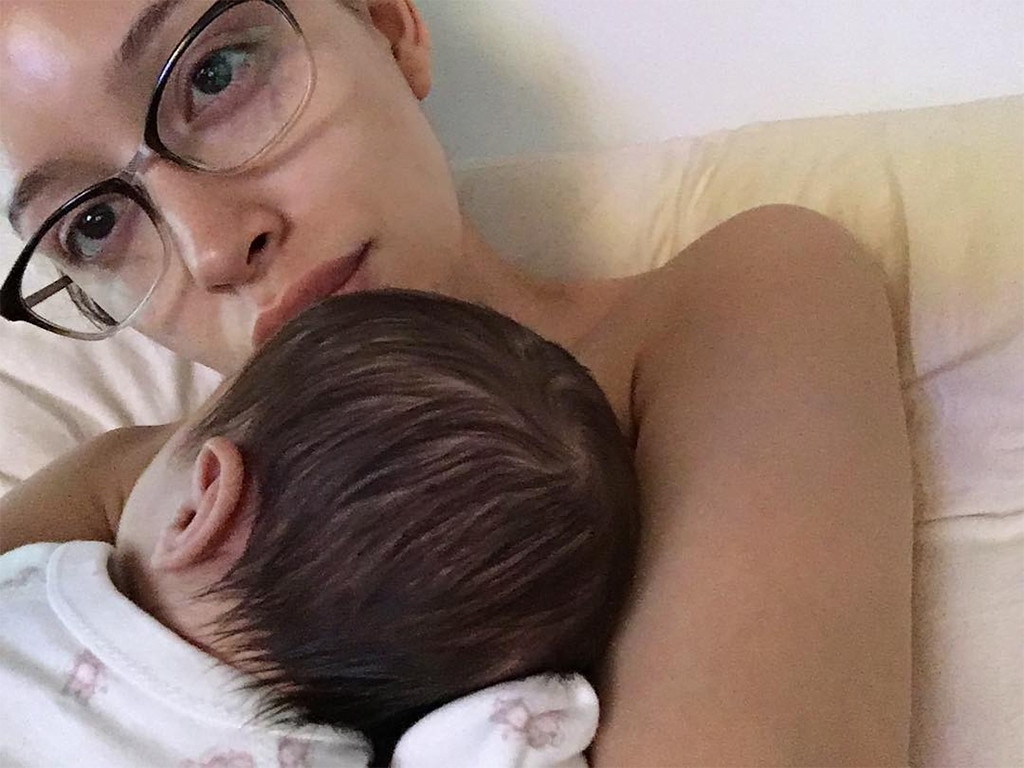 Instagram
Christian Serratos, who plays Rosita on The Walking Dead, made a special announcement on Mother's Day 2017 Sunday.
The 26-year-old actress posted a photo of her giving skin-to-skin contact with her newborn baby—that's right, she is now a mom! Serratos' rep had confirmed more than two months ago that the actress, who is dating New Politics singer David Boyd, was pregnant with her first child.
Serrratos did not offer much details about the baby, who has dark brown hair like mom, simply writing, "Happy Mother's Day from little W and me!"
But her sweet photo definitely speaks for itself. 
Matt Baron/REX/Shutterstock
A source had People earlier this year that Serratos and Boyd had "been looking forward to starting a family."
Serratos did not say when she gave birth. She was pregnant as recently as late April, when Boyd posted a photo of the two on Instagram, which showed them inside a car, with him laying on her baby bump.
"Favorite thing so far is laying on my babies," he wrote.