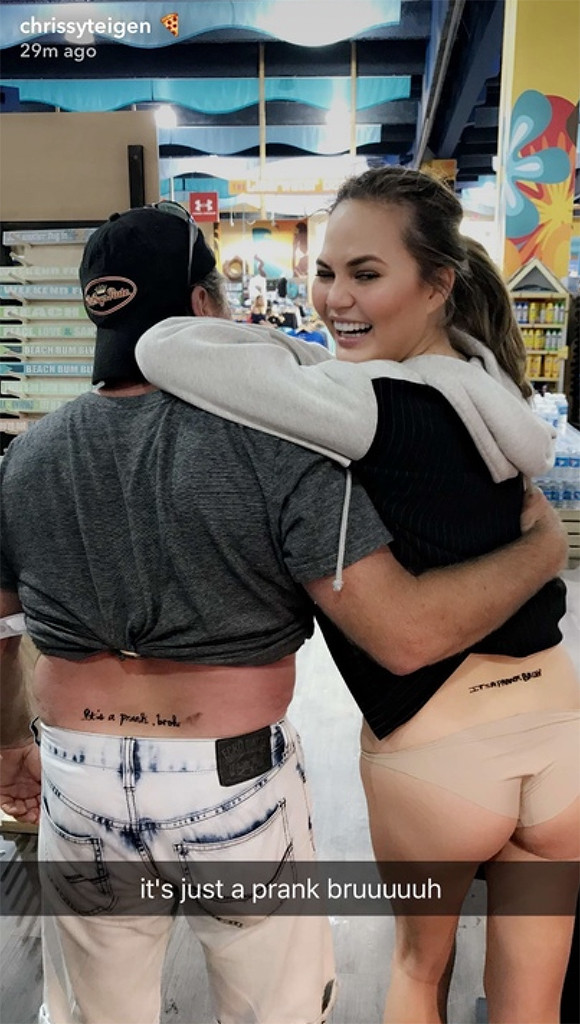 Snapchat
It's payback time.
Chrissy Teigen took to Snapchat to reveal just what happens when John Legend gets a little too close for comfort with a fan. (Spoiler alert: It's so hilarious!) As it turns out, the supermodel has joined her R&B star hubby on tour and during last night's concert in Miami, Legend treated one unsuspecting attendee to a dance onstage.
Teigen's response? Recruit a random man and get matching ink! Well, temporary henna tattoos, that is.
"I'm Chrissy Teigen," she tells the camera while holding baby Luna. "And you guys get to pick your ultimate henna on my lower back."