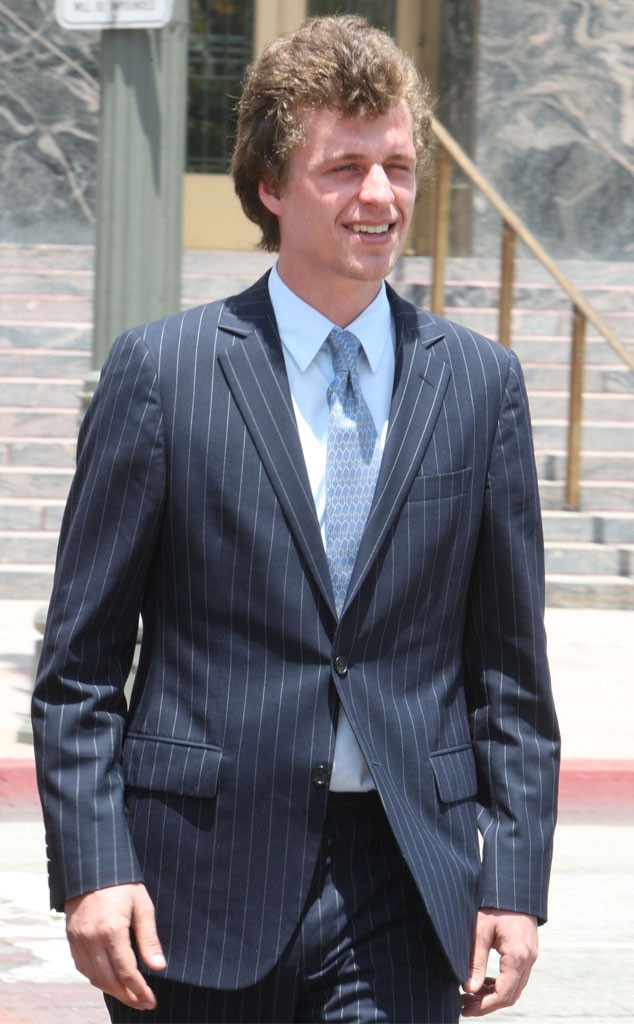 David Buchan/Getty Images
E! News can report that in addition to postponing Conrad Hilton's arraignment to June 29, a Los Angeles judge has agreed to let the troubled hotel heir, who was recently arrested on suspicion of grand theft auto and violating a restraining order, out on a $90,000 bail. But, there are some serious stipulations of his release, namely he's been released into the custody of father Rick Hilton and that he must go to directly to Menninger Clinic, a psychiatric hospital in Houston, Texas.
The judge also said that if Conrad leaves the clinic before his June 29 arraignment date, he'll be immediately apprehended and taken back into custody.
According to the clinic's website, Menninger is, "One of the nation's leading inpatient psychiatric hospitals." The clinic says that it is "dedicated to treating individuals with complex mental illness, including severe mood, personality, anxiety and addictive disorders."
We can also report that the scene at the courtroom was quite tense. The 23-year-old, who is being represented by celebrity attorney Robert Shapiro, was harnessed in a self-harm prevention smock and made several bizarre outbursts during the proceedings.
At one point, the judge asked if the socialite understood what was happening to him, and Conrad responded, "Yes, your honor...I'm sorry for disrespecting this entire courtroom and this state and I didn't have sex with hookers."
E! News can also report that Rick, Kathy Hilton and Barron Hilton entered the courtroom about 15 minutes before Conrad came in. The trio sat right in the middle of the courtroom and once Conrad came out, he spotted his family and appeared to mouth "f--k you" and "I hate you." However, his family did not communicate with him as it is illegal to communicate with defendants before the judge.
This is not the first time that Conrad has had major legal issues...
He pleaded guilty in March 2015 to misdemeanor assault after having a meltdown aboard a flight from London to Los Angeles the previous summer, during which he allegedly yelled such things as "If you wanna square up to me bro, then bring it and I will f--king fight you" and "I am going to f--king kill you" at flight attendants. He was sentenced to three years of probation and 750 hours of community service and given a $5,000 fine.
In 2016, a judge sentenced him to two months in prison after ruling he had violated the terms of his probation by failing several drug tests by testing positive for cocaine and marijuana three times within a year and also being removed from a court-ordered residential substance abuse treatment program.