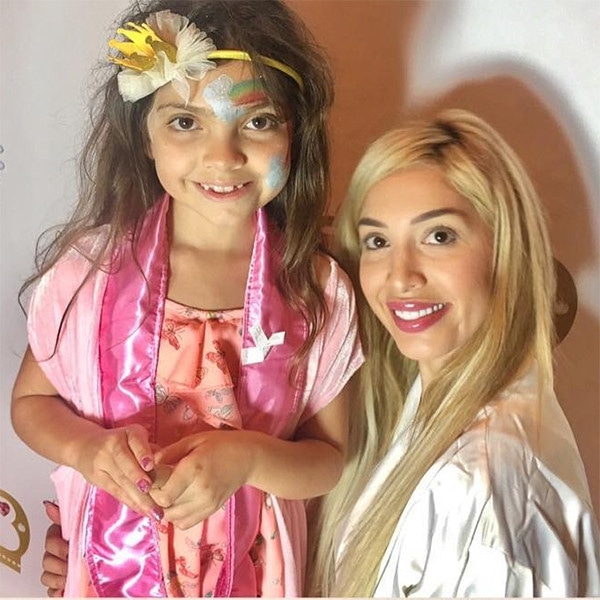 Instagram
Farrah Abraham paid a visit to the cemetery for a heartbreaking occasion—her late ex-boyfriend's birthday. 
After getting pregnant with her first child with then-boyfriend Derek Underwood in 2008, the reality star faced a sudden tragedy when Underwood was killed in a car crash a month before giving birth to their daughter Sophia. 
"I got off the phone and tried to calm down, but my mind was racing. Derek was the father of the baby I was carrying inside me. He was my first love, my only true love," Abraham recalled of his death in her memoir, My Teenage Dream Ended. "Now Derek was gone forever, and so was my happy ending."
While they weren't speaking at the time of his tragic passing, Abraham makes it a point to keep Underwood's memory present in her only child's life, including visits to his grave on his birthday. 
"Happy Birthday Daddy Derek! We all love you so much thank you for always watching over us," Abraham wrote on Instagram Monday with a photo of his gravestone decorated with flowers, baseball bats and a stuffed animal. 
The reality star hopes the visits will help her daughter understand their circumstances. 
"Every year, we go to Derek's grave site," Abraham said in her book. "We take pictures, we record it, and I have a whole baby box for Sophia with letters and pictures telling how and why things happened, and why I'm here today alone."