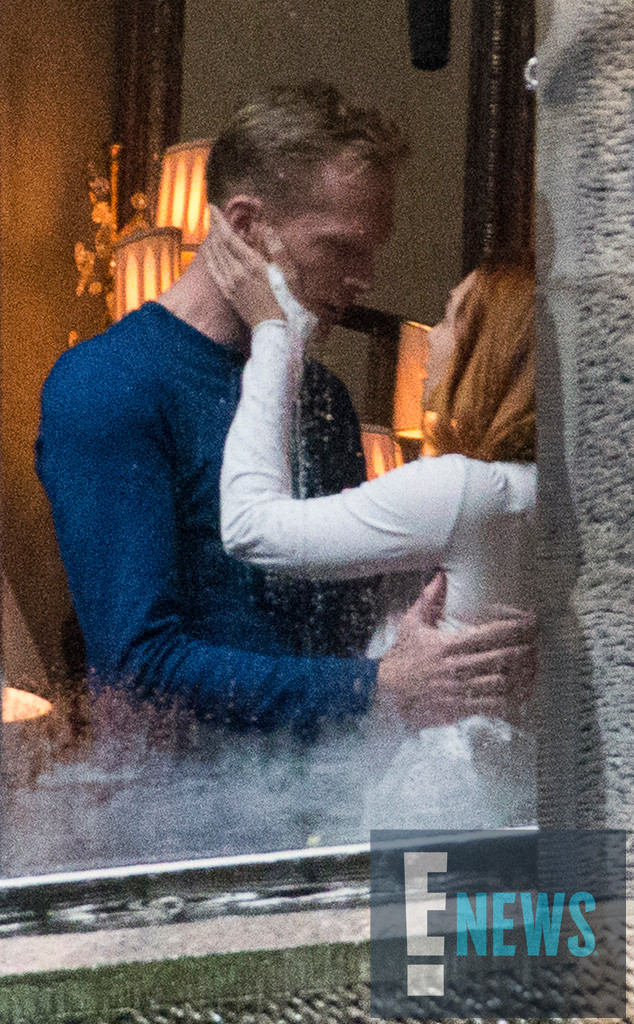 Splash News/WENN
This was bound to happen eventually.
Avengers: Infinity War doesn't hit theaters until May 4, 2018, but E! News has fans' first look at Vision (Paul Bettany) and Scarlet Witch (Elizabeth Olsen) sharing a tender moment in the adventure movie. The two actors were snapped filming on set in Edinburgh, Scotland, Tuesday.
Bettany, 45, and Olsen, 28, filmed the same scene "eight or nine times," according to an eyewitness. It began with Vision opening the window curtains using his special abilities. Moments later, Scarlet Witch appeared by his side "and they get very close and finally kissed."
Romantic tension between the characters has been building since Vision became a sentient being in 2015's Avengers: Age of Ultron—and it intensified in 2016's Captain America: Civil War.
Worth noting: Vision appears to be in civilian form for the first time in the series.