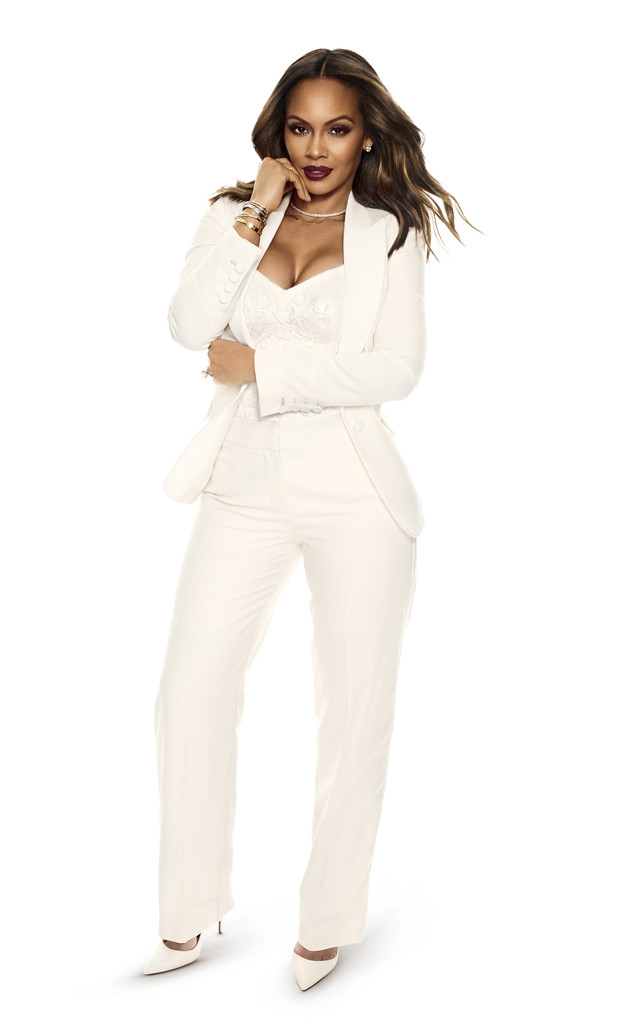 VH1
Evelyn Lozada is back in Vh1's Basketball Wives game.
After taking a couple of seasons off to focus on family and other opportunities including her OWN docu-series Livin' Lozada, the reality star is back and ready to prove she is a changed person.
"I will say this is one of the hardest seasons for me because like of course I'm coming in, people are going to want me to react. People are going to want me to do certain things because they want to prove to the world that I'm still the same person," Evelyn shared with E! News exclusively. "I really don't want to disappoint anybody, but I will say that this season was the most challenging out of all seasons."
In the season premiere alone, Evelyn faced drama involving her co-stars Tami Roman and Jackie Christie. During a '70s-themed party, the ladies confronted Evelyn for some of her actions both online and in interviews from years ago.
"[Tami] had cursed me out and I was trying to communicate.. Seasons ago, that could've been very very ugly. I wanted to do the show again. Everything doesn't need to be an argument. We don't have to call each other bitches and hoes every five minutes," Evelyn shared. "We can actually do better and co-exist and respect each other even if we have some differences. That's my overall goal this season and I think you will see that."