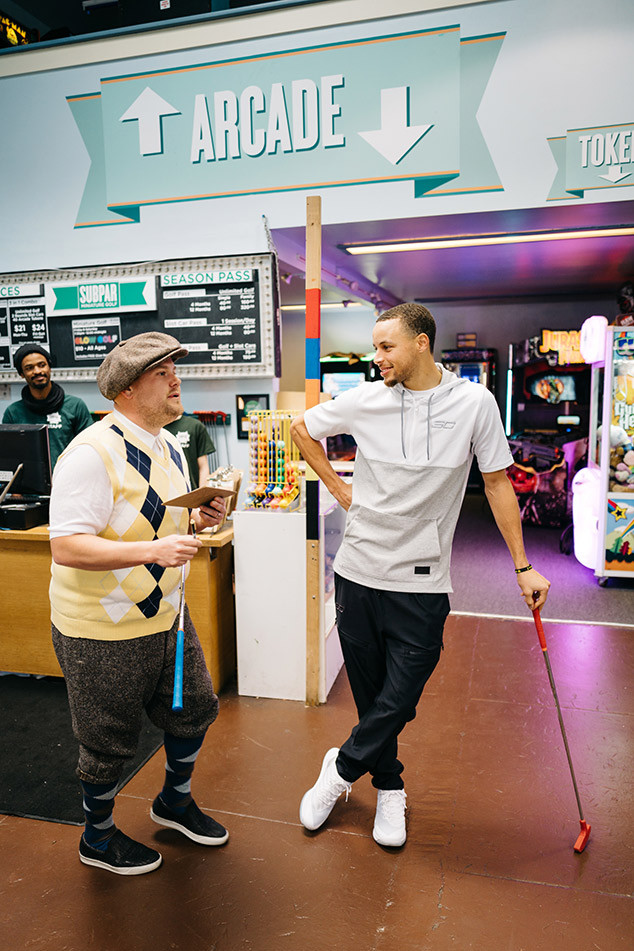 CBS
It turns out Stephen Curry is good at everything—not just basketball.
The Golden State Warriors shooter appeared on The Late Late Show Monday to seek help from host James Corden. What type of help, you might ask? Life help. Steph turned to the British late night host to pick up some life lessons. After hopping in the car, James said the best place to learn is the golf course, so naturally they drove to...a miniature golf course.
"Today I'm going to pick him up, whisper some wisdom and send him on his way," James told the cameras. Of course, The Late Late Show host's methods were slightly unconventional. With a golf ball teed up up in James' mouth, Steph prepared to whack the ball until his mentor realized it probably wasn't the best idea. (And he's the one giving the lessons...).