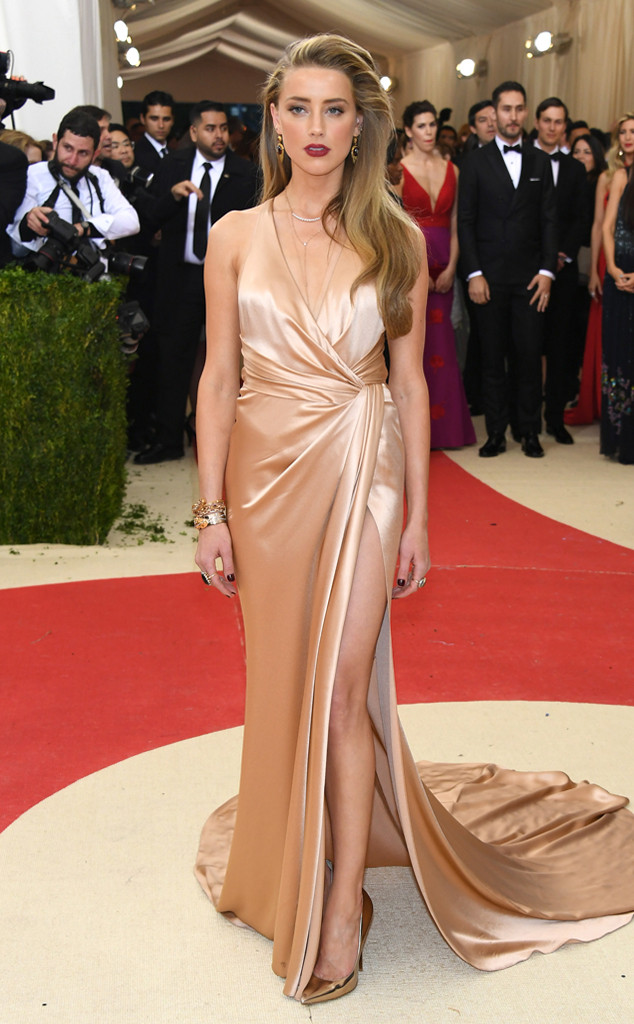 Larry Busacca/Getty Images
If Amber Heard's latest film is ever released, you may get to see her in her most explicit sex scene yet.
Only the woman in them isn't actually the actress, because she never shot it. In fact, she claims she didn't even know it was filmed. Now she's gone to court to try to make sure you'll never see it.
Amber had filmed the thriller London Fields, in which she plays a femme fatale. In 2016, producer Christopher Hanley from the movie's production company Nicola Six Limited, named after her character, sued the actress for alleged breach of contract and tortious interference, acknowledging a dispute between them over nude scenes.