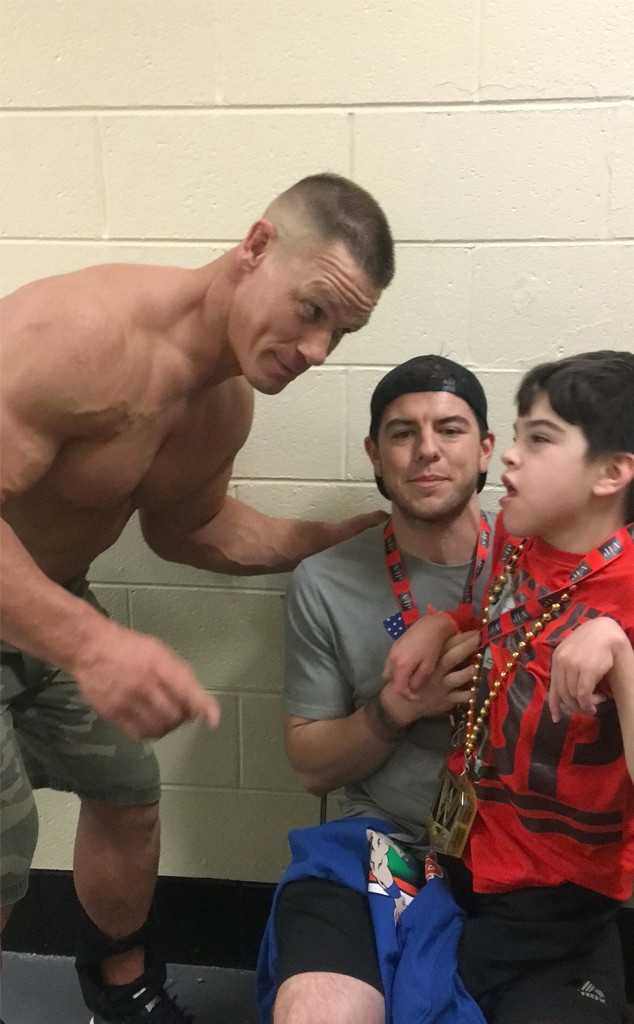 For John Cena, what began as a regular match turned into an opportunity to make a young boy's biggest dream come true.
Payton Marion, a 12-year-old boy with Cerebral palsy, came face to face with his childhood hero thanks in part to the determination of his devoted father, Justin.
As he told E! News, his son grew to love the decorated wrestler because "he always seemed to be the winner."
"Payton and I have always been very competitive. We would wrestle each other at home and Payton just had to win," Marion told E! News exclusively. "It started a few years ago when he got too old for cartoons. I introduced him to what I used to watch at his age."