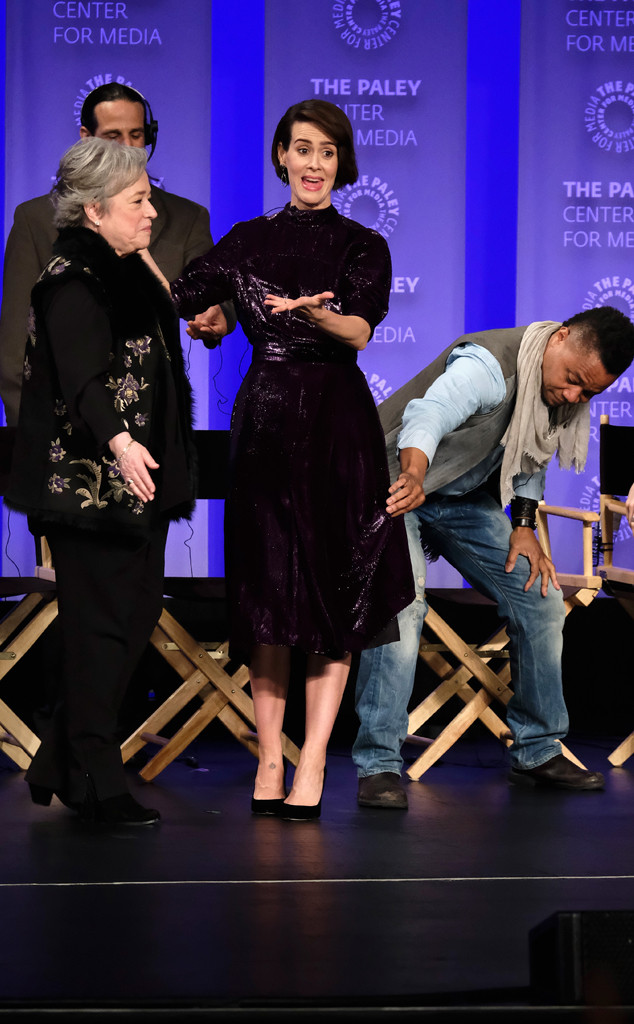 Frazer Harrison/Getty Images
The Internet has a lot to say about this image.
During Sunday's Paleyfest session for American Horror Story: Roanoke, the stars of the hit FX series took the stage in Los Angeles to discuss the most recent season while seated next to each other. However, fans are talking about something a bit different 24 hours later.
As the session was under way, cast members individually walked out onto the stage to take their seats. As Kathy Bates was walking out, Sarah Paulson jumped up to greet her. As the Golden Globe winners were busy being silly and laughing with each other in front of the audience, Cuba Gooding Jr. lifted up Paulson's purple Prada skirt from behind her. When the actress noticed what he was doing, she pulled the garment back down to cover her legs.