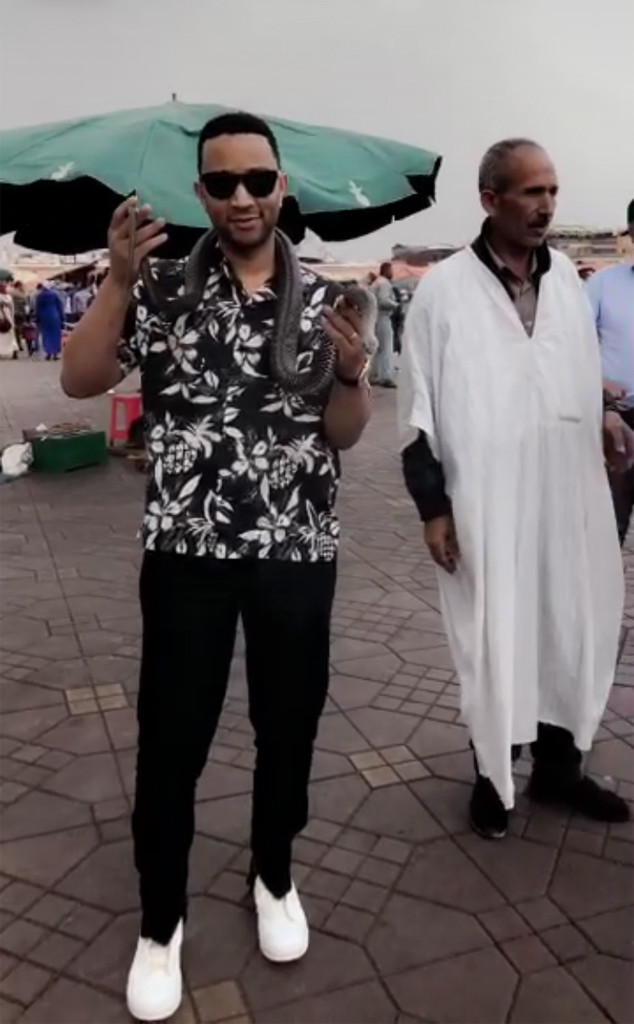 Instagram
John Legend had his bag stolen and then returned at John F. Kennedy Airport in New York City, but his driver was not involved, despite recent reports.
The New York Daily News first reported Friday that after the singer-songwriter landed, he was approached by a cab driver, who chatted with him for a few minutes before swiping his bag and running off with it. The outlet quoted law enforcement sources as saying the perpetrator was caught a short time later. Legend took to Twitter to explain what happened.
"We use a trusted car service and they did not rob me," Legend tweeted. "Our Delta greeter made a mistake and left a bag on the cart."
"The bag was taken because it was left unattended," he said. "The airport police caught the person who took it (on video) and retrieved my bag."