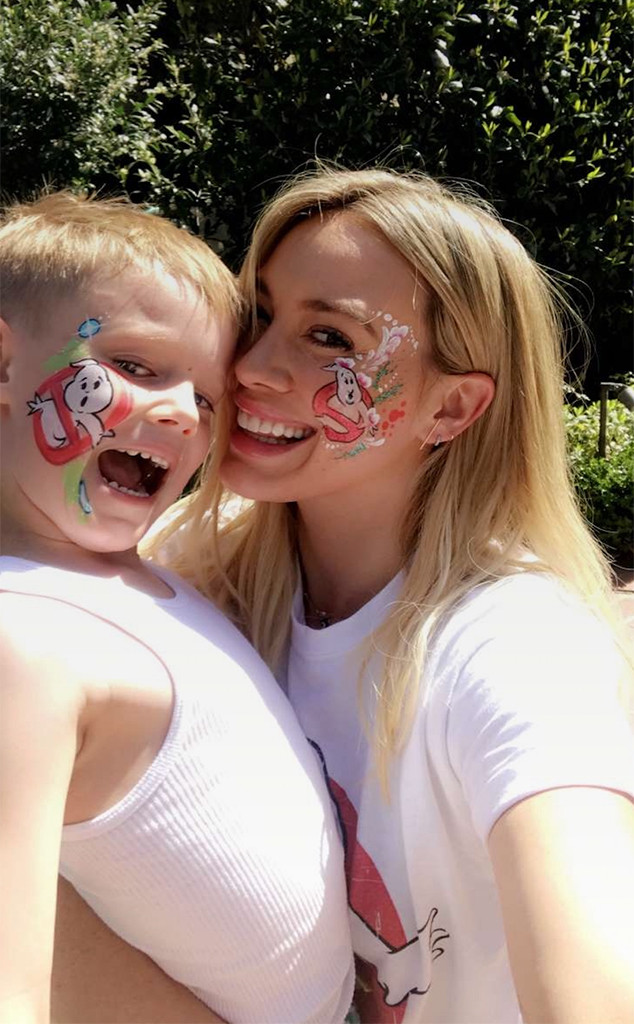 Snapchat
Happy birthday, Luca Comrie!
Hilary Duff's son celebrates turning 5-years-old tomorrow, and the Younger star couldn't help but share a heartfelt message to her son before the official festivities began on Sunday afternoon.
Duff took to Instagram with an adorable snapshot of the little guy, writing, "Hey kid.... the past 5 years have been the BEST, hardest, most blessed years of my life. I love you so much. The world is yours my love ...I hope you take it Happy Birthday Luca Cruz."
A few hours later it was party time for Hilary and ex-husband Mike Comrie's birthday boy, who was treated to an epic Ghostbusters-themed celebration complete with a visit from an Oscar Mayer Wiener food truck.
The former child actress shared multiple photos from the event to Snapchat, proving she and Luca might just be the cutest mommy-son duo in Hollywood.