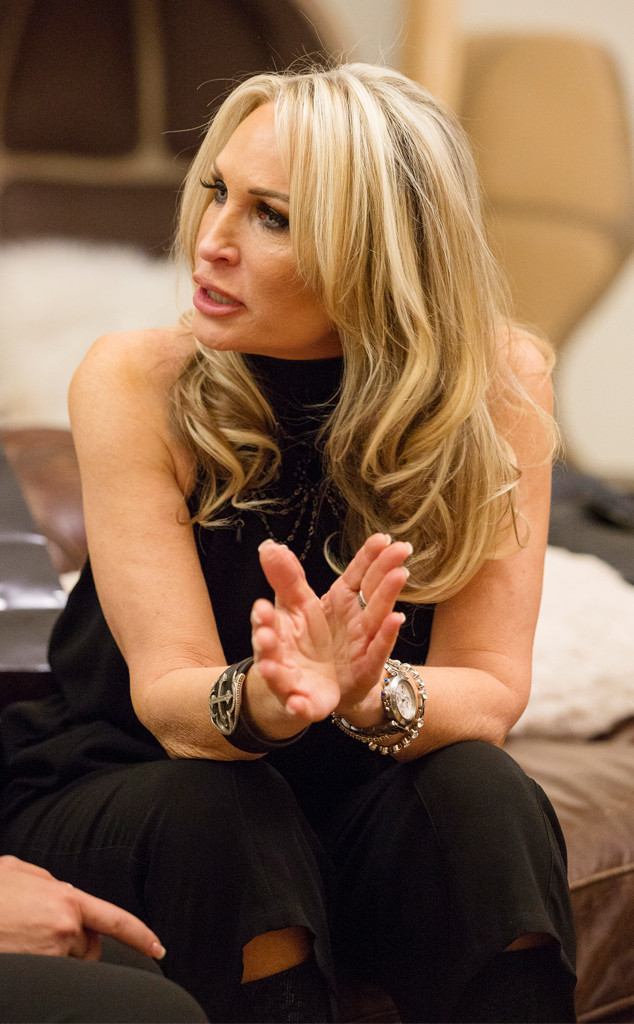 Greg Endries/Bravo
Two people have been found dead in Real Housewives of New Jersey's star Kim DePaola's burned Audi after what appears to be a double homicide.
The victims have not yet been identified. A source told E! News Sunday her son Chris's friend Aaron Anderson was the last person to drive the car, even though he was not supposed to use it, and that his mother has been unable to reach him since the incident. Chris was in California at the time of the killings and headed home after hearing the news.
Police said in a statement that on Friday at around 2 a.m., authorities responded to a call about a car on fire. When they arrived at the scene, they found a vehicle engulfed in flames and two victims who were pronounced dead at the scene.
"The car is burnt to a crisp," the source told E! News. "There's nothing left."