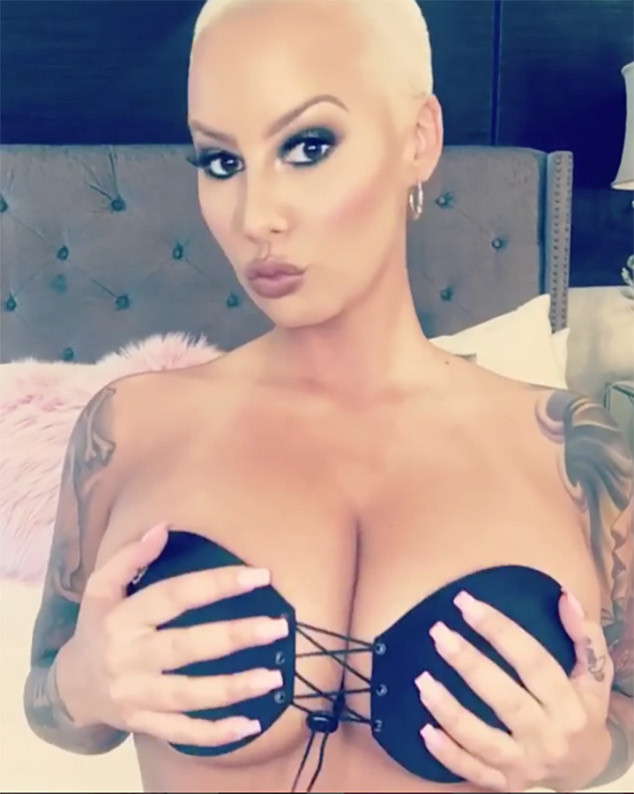 Instagram
Amber Rose can't be contained!
The former Dancing With the Stars contestant put her 36H chest on display to show the perks of new pushup bra. In the racy Instagram video, Rose jiggles her breasts to highlight the perks of the strapless, lace up bra she's promoting.
"#ad Redefining cleavage over here with the @sneakyvaunt pushup! Cannot believe I get all this and it's backless and strapless... If you've got it ... VAUNT IT!," she captioned the video.
At first Rose simply grabs her boobs and shakes them, but then she tightens up the drawstring to show fans her perkier cleavage. Rose, 33, has always said she's proud of her body and reaffirmed that it's natural on the plastic surgery show Good Work.