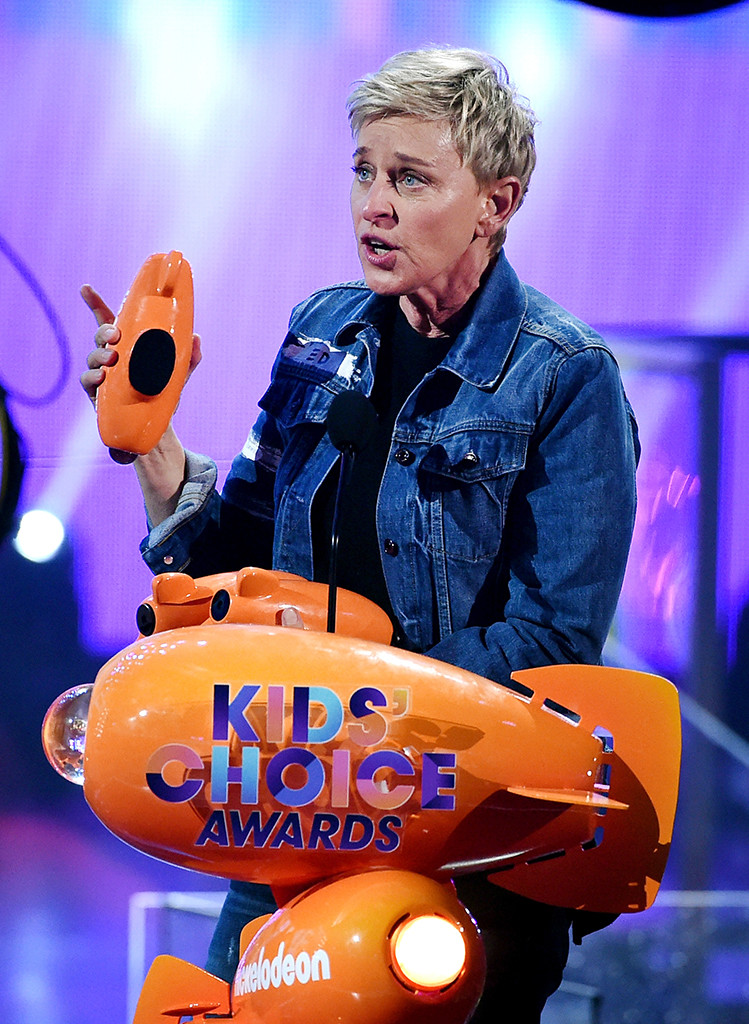 Kevin Winter/Getty Images
Leave it to Ellen DeGeneres to kick off the 2017 Kids' Choice Awards with a little positivity.
Gwen Stefani presented not one, but three awards to the comedienne for Favorite Voice From an Animated Movie, Favorite Animated Movie and #Squad—an honor that had everyone inside USC's Galen Center asking themselves: How can we be inducted into Ellen's Finding Dory squad?
Ellen certainly came prepared as she did exactly that, sharing a heartwarming oath every person in attendance couldn't help but repeat.
The talk show host told the audience, "It means the most to me that you would want to be in my squad. That, to me, is the biggest compliment that I would win #Squad."