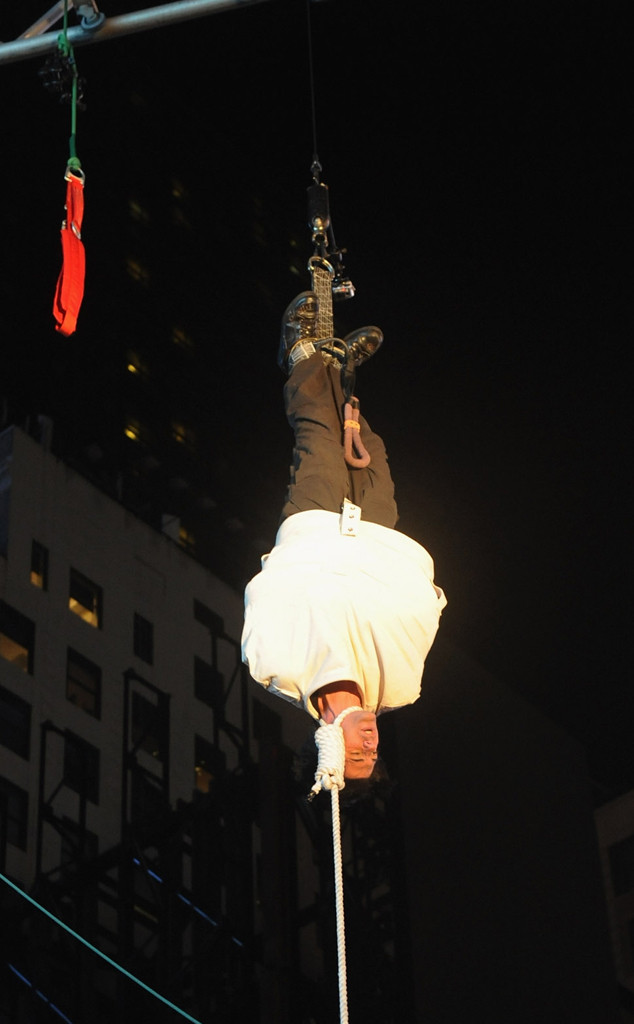 Brad Barket/Getty Images
Criss Angel was hospitalized and his Mindfreak Live! show in Las Vegas was cut short Friday after he appeared to lose consciousness in the middle of a dangerous stunt.
Scores of his fans expressed shock and support for the star online.
"During Friday evening's performance, while attempting his famed upside down straitjacket escape while suspended by his feet, he lost consciousness," a rep for the illusionist told E! News Saturday. "He was lowered to the stage and rushed to the hospital where he was evaluated and released early this morning. He is undergoing additional testing today and while it is not yet certain, it is his hope to return to the stage in his hit show Mindfreak Live! at Luxor Las Vegas tonight. He is grateful for the outpouring of love and concern from his fans around the world."
The rep also said that "Due to Friday's events, Criss and his son Johnny Crisstopher were unable to attend a previously scheduled appearance at a fundraiser for Make‐A‐Wish of Southern Nevada Saturday morning. In his absence, a representative of HELP, the non‐profit Criss created to find a cure for pediatric cancer, presented Make‐A‐Wish with a $100,000 donation."