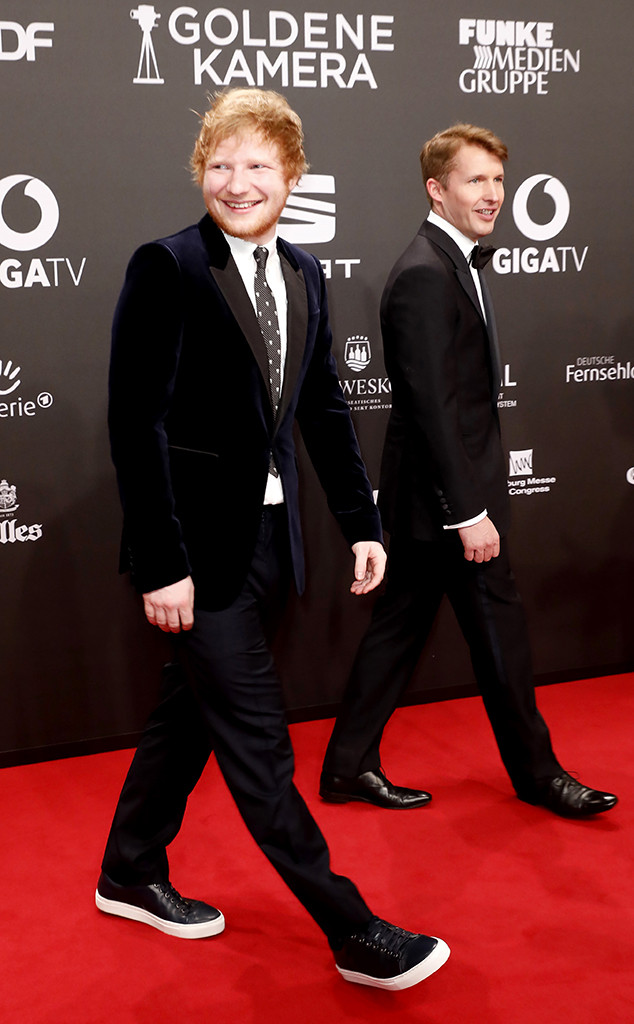 People Picture/REX/Shutterstock
James Blunt says he helped make up "a fancy story" about Ed Sheeran's face injury, which a tabloid had said was the result of a botched gag that involved the two singers and Princess Beatrice.
Sheeran was spotted a few months ago sporting a small scar on his cheek. Last November, The Sun reported Beatrice, Prince William and Prince Harry's cousin, had pretended to "knight" Blunt by tapping him lightly with a sword but swung it back accidentally and cut Sheeran's face.
"Ed was drunk, messing around, and he cut himself," Blunt told the U.K. men's lifestyle magazine ShortList, in comments published Thursday. "We made a fancy story up, people fell for it. It was very embarrassing."