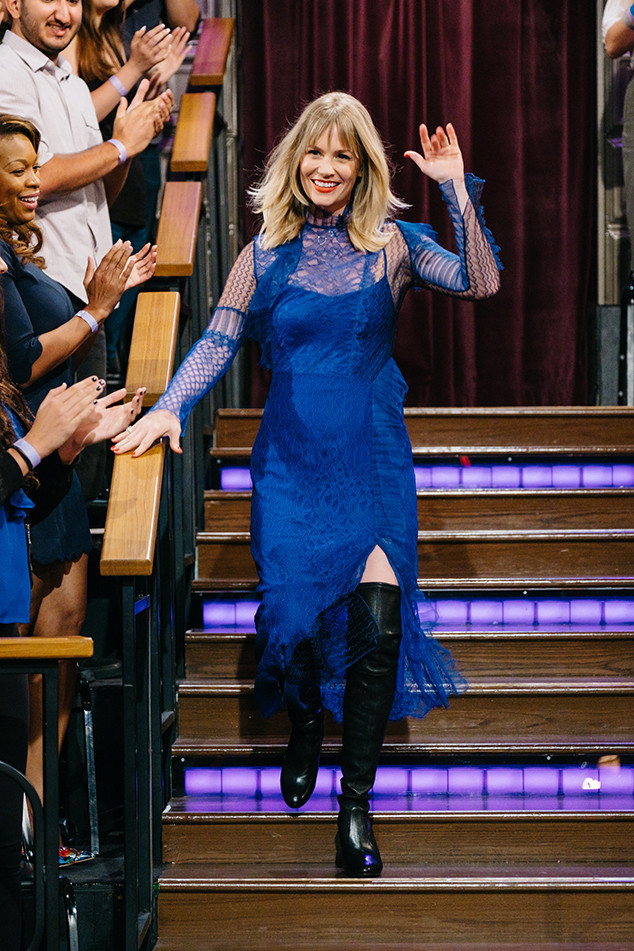 Terence Patrick/CBS
Even though Rachel Lindsay has been named the next star of The Bachelorette, January Jones is hoping to secure a spot on the show down the line.
During an appearance on The Late Late Show Wednesday, Jones confessed one of her favorite pastimes is watching reality TV, specifically The Bachelor/Bachelorette franchises.
"I'm grooming myself for [The Bachelorette] now. I asked my publicist," Jones confessed. "I'll have a couple of glasses of wine and Ben [Higgins] gets kicked off, and I'm like, 'Oh I'm gonna be the next Bachelorette and get that guy.' And then she says I would ruin my career. I get shot down. That's my dream."
Shocked, host James Corden asked the Last Man on Earth actress if she would want Higgins to call her if he could. "Maybe," she said as she used her hand to signal a phone call.