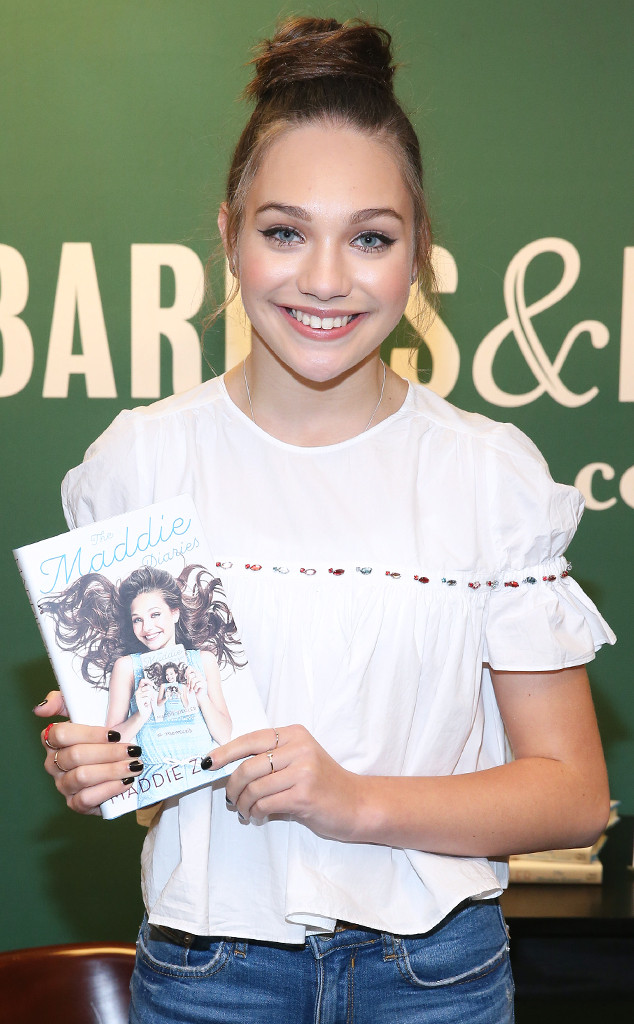 Rob Kim/Getty Images
For most of us, our early teen years had a lot more to do with acne and awkward school dances than performing at the iHeartRadio Music Festival, being a judge on So You Think You Can Dance?, or starring in a music video alongside Shia LaBeouf.
But then, most of us aren't Maddie Ziegler.
In her new memoir, The Maddie Diaries, Maddie offers a look into her life—from her time on Dance Moms to landing her first role in a feature film, and everything in between.
Here are 10 surprising things we learned from the "Chandelier" dancer's new tell-all book.