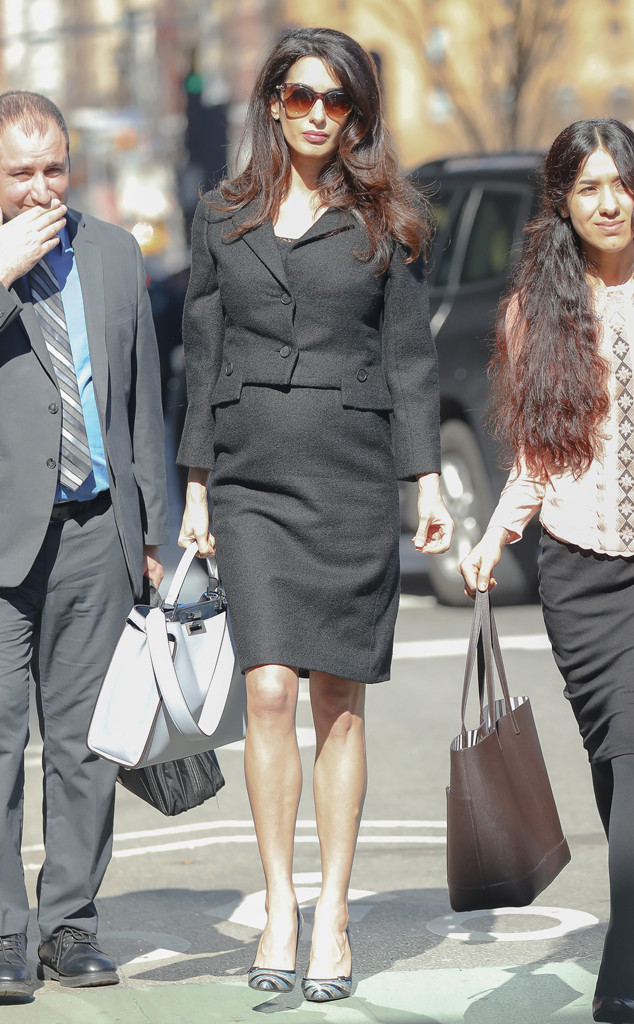 Felipe Ramales / Splash News
Frame it: Amal Clooney may have just won International Woman's Day.
The pregnant Lebanese-British human rights lawyer and wife of George Clooney was spotted leaving the headquarters of the United Nations in New York City Wednesday, showcasing her baby bump in a dark gray pencil skirt, short cropped blazer and gray and black striped pumps. A source told E! News she visited the U.N. to attend the high-level "The Fight against Impunity for Atrocities: Bringing Da'esh to Justice" event, which was co-organized by the Permanent Missions of Belgium, Canada, Germany, Iraq and the United Kingdom and the Global Centre for the Responsibility to Protect.
Amal is pregnant with twins, her and husband George Clooney's first children. They are expecting a boy and a girl in June.