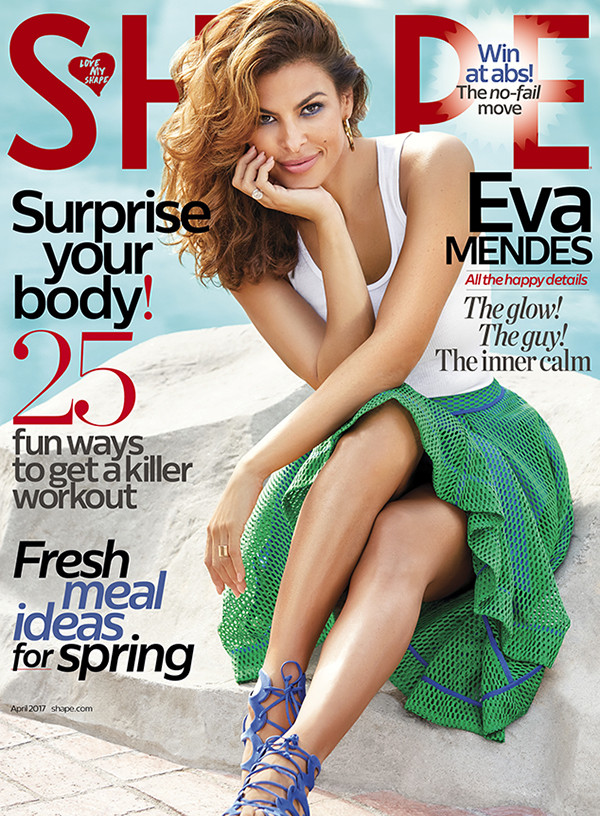 Arthur Belebeau/SHAPE Magazine
Eva Mendes was MIA during this past award season and did not accompany Ryan Gosling to the Oscars and other ceremonies. And it appears there are two reasons why.
"What people don't know about me is that I love being home," Mendes told Shape magazine, which features her on its April 2017 cover. "Instead of hitting the red carpet, I'd rather be with our girls."
The actress and her longtime partner are parents of Esmeralda, 2, and Amada, 11 months.
In her interview with Shape, Mendes talked about how motherhood has taken a bit of a toll on her fitness regimen.
"I have two babies now, two girls, and before I had them, I actually ran a lot more," Mendes told Shape. "I used to really love to run."