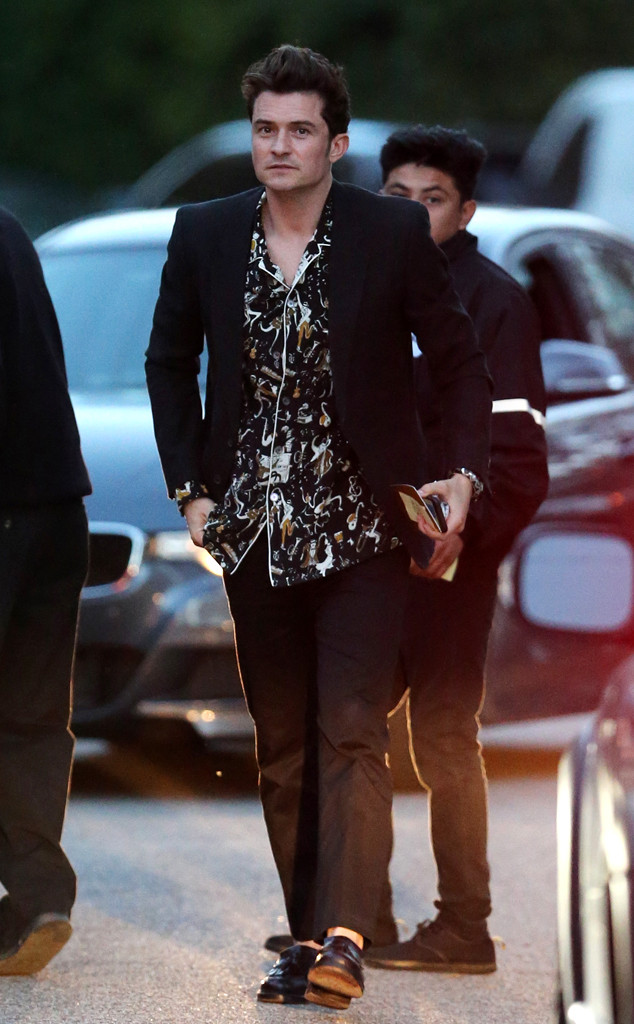 Clint Brewer / Splash News
Orlando Bloom got a golden ticket to the ultimate birthday bash held after his and Katy Perry's split.
On Friday, the Pirates of the Caribbean actor made his first appearance since their separation was announced, attending Chris Martin's star-studded Willy Wonka and the Chocolate Factory-themed 40th birthday party at the Coldplay singer's Malibu home.
Giant lollipops and mushrooms, similar to the edible candy ones seen in the 1971 movie, the first film based on Roald Dahl's popular book Charlie and the Chocolate Factory and a piece of childhood for Martin's fellow Gen-Xers, were set up on the grounds.
A sign that read "Pure Imagination," the name of Gene Wilder's iconic song in the film, was also placed. Coldplay has performed the song in concert before. The party's invitations also featured the same curly font used in the film.