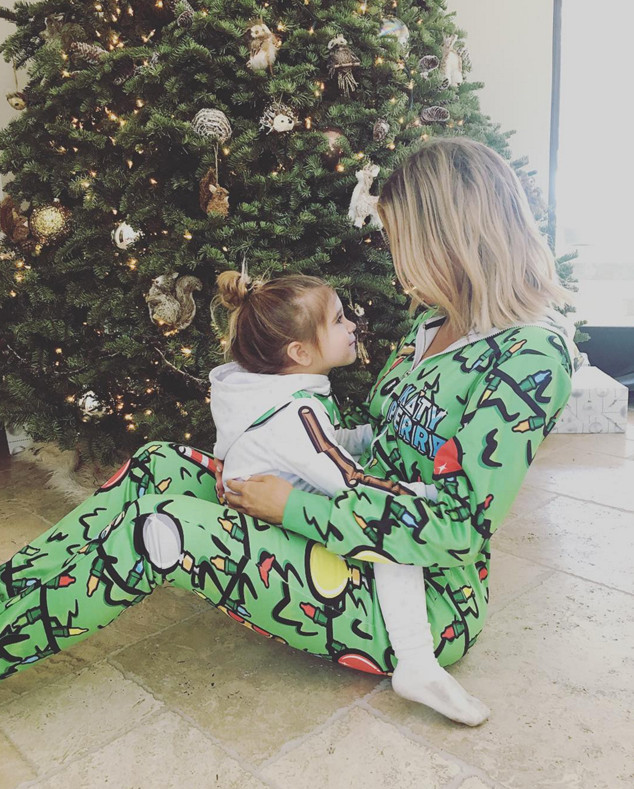 Instagram
Kids say the darnedest things.
During filming for Keeping Up With the Kardashians, 4-year-old Penelope Disick, the only daughter of Kourtney Kardashian and Scott Disick, weighed in on her wildly famous aunts, Kim Kardashian and Khloe Kardashian.
While lounging around in their living room, the pint-sized tot delivered her and her older brother's superlatives for their beloved relatives.
"Kiki's the nicest and friendliest," Scott said, speaking for Penelope.
"That's what you said, P?" Kim, whose nickname is Kiki, asked with excitement from behind the camera.
However, Penelope clarified that those were her brother Mason's words.