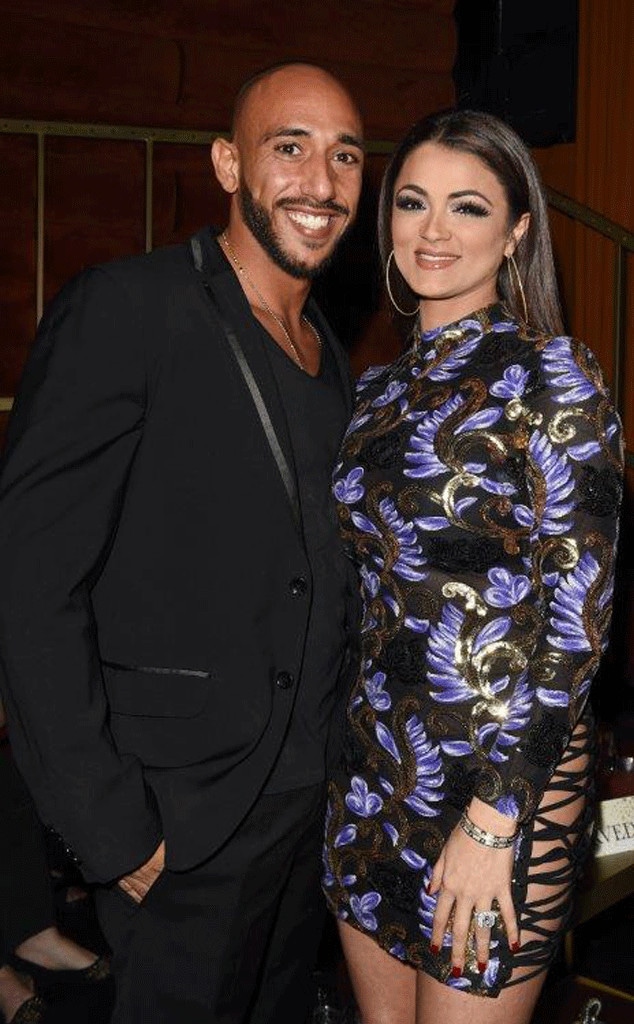 Star Traks Photo
UPDATE: After Golnesa "GG" Gharachedaghi officially filed for divorce, E! News has learned that Shalom Yeyoushalmi filed his response. 
In court documents obtained by E! News, Shalom cites "irreconcilable differences" for the reason of the split. According to the reality star, his marriage lasted less than 8 months. At the same time, he is asking for spousal support and attorney fees be paid for by GG.
________
E! News can exclusively confirm that a little over a month after tying the knot with her boyfriend, Shalom, she feels she can no longer continue their relationship.
"During the past few weeks, certain facts have come to GG's attention that have made her realize her marriage can no longer continue, and, in fact, should never have happened," the reality star's rep Steve Honig tells E! News. "She is hoping to end the relationship as amicably and respectfully as possible."
As for GG's ex, a source tells us that he is in "complete denial."
GG's co-star, Mike Shouhed, tells E! News he is "shocked" by the whole situation.
"I feel for both of them. My enormous regards go out to both. I hope they find peace," he said. "I love them both. They seemed so happy together. This is a shock to me."  
Meanwhile, GG surprised her fans and followers when she announced her surprise marriage with Shalom on Valentine's Day. 
The couple got engaged in December and then decided to get married in a courthouse the following month.
"January 25, 2017 We walked into a courthouse just to see what type of paperwork is needed for getting married. They sarcastically told us there's a small chapel we could go to and do it right then," she captioned a video of the ceremony that has since been deleted. "An hour later, we walked out of that chapel as husband & wife. We clearly weren't dressed for it and I couldn't stop laughing from shock... but f--k it... we're not like ordinary people."
Just last week, she stepped out at OK! Magazine's Pre-Oscar party, still donning her massive wedding ring, which she couldn't help but gush to E! News about.
"He did a good job," she told us exclusively before joking, "I had to guide him but it's okay."
However, six days ago on Instagram, she apparently had "reached her breaking point," posting a cryptic photo with a clear message.
(Originally published Mar 2, 2017, 1:49 p.m. PT)