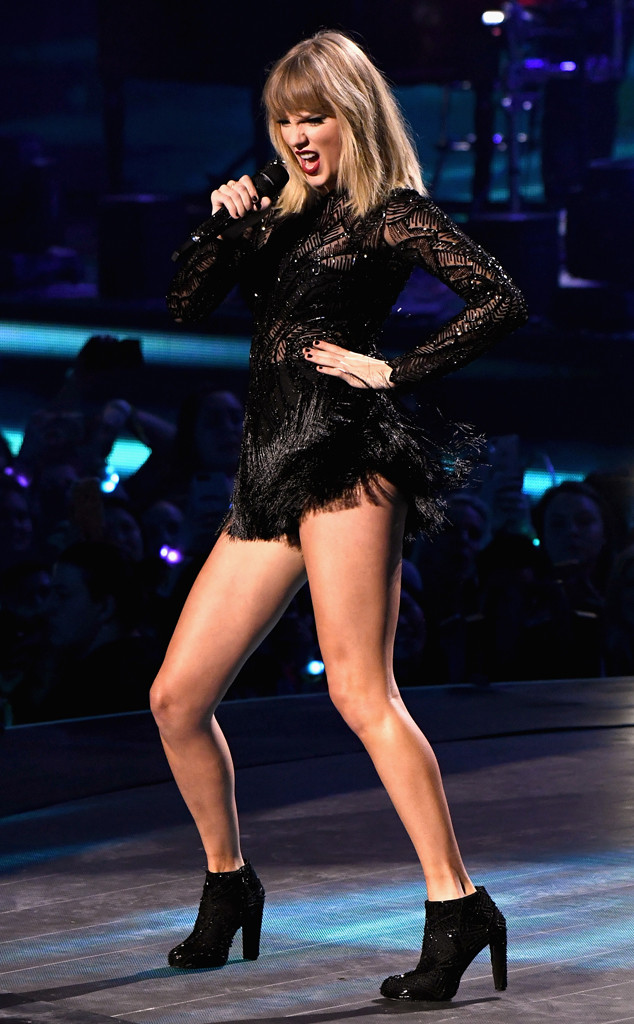 Larry Busacca/Getty Images for DIRECTV
Will Taylor Swift fans receive a special present this holiday season?
BFF and fellow singer-songwriter Ed Sheeran thinks she will drop a new album by the end of the year. Swift has not commented. Sheeran himself is releasing his new album, Divide, Friday.
"I think this year is going to be the high point. I have a feeling about it. Seventeen is my lucky number, and everyone I was scared of releasing of albums around me released them all last year—people like Beyoncé and The Weekend and Bruno Mars," Sheeran told BBC News in an interview posted Thursday.
"Taylor [Swift] isn't going to be releasing until probably the end of this year—Christmas is the smartest time to release because that's when everyone buys records," he said. "So I've got a full year of just all Ed, all the time."